Grit Washer Classifier GWC
Modern construction from robust certified stainless high quality materials.
Compact design with large surface & volume.
Open clog free inlet & wash water injection.
Variable sand level detection systems.
Enclosed, safe & hygienic with easy to open access doors.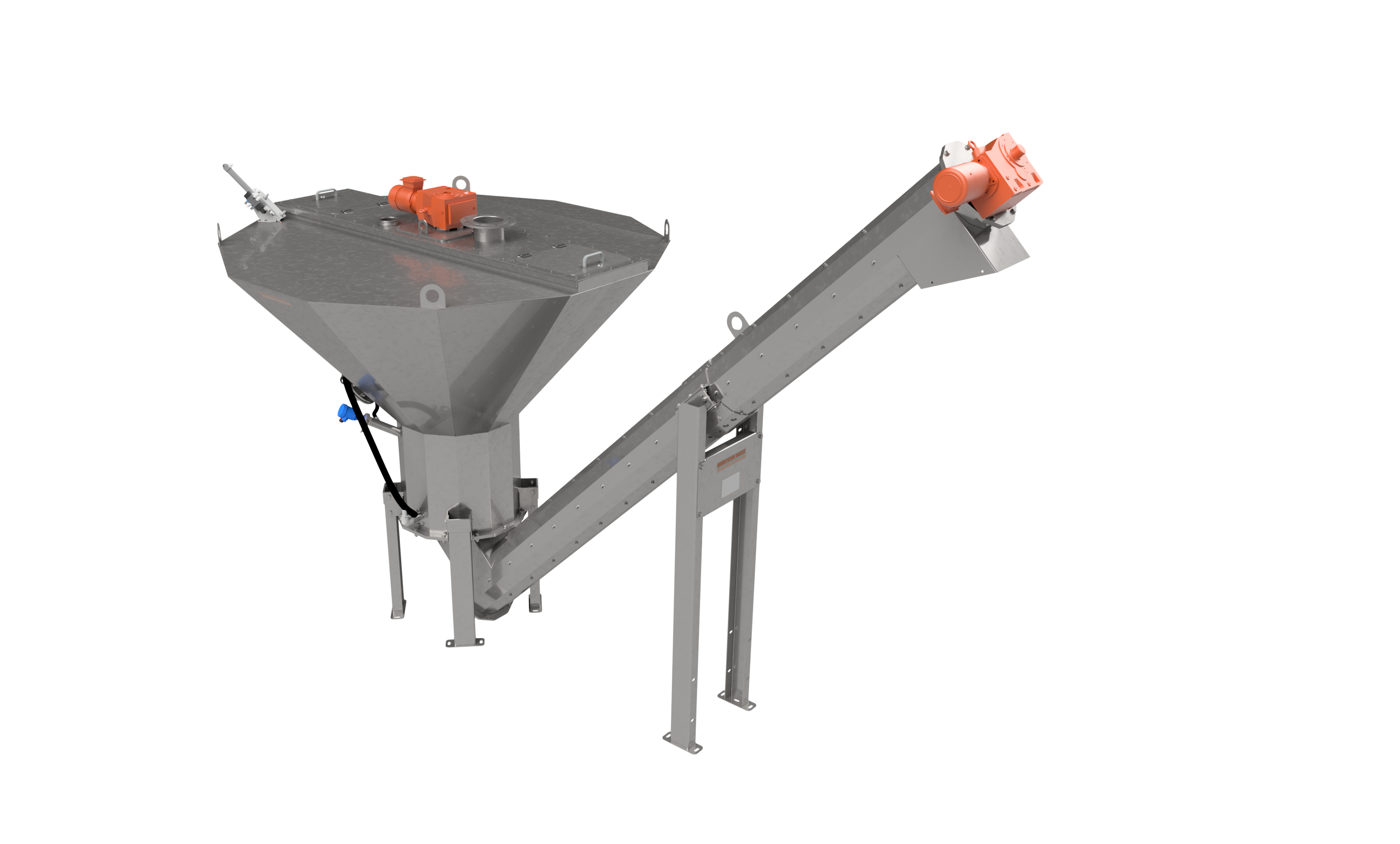 Grit Washer Classifier GWC separates, washes & dewaters sand from water. Street sand, filter sand and similar materials can be handled. The sand/water mix is pumped or fed into the separation tank where sand settles to the washing zone and is mechanically agitated and washed. After washing the screw conveyor dewaters & conveys the sand. Excess water during pumping flows out over a weir and is led out. The organic material is led out separately or through the same outlet.
Specifications
Capacity 5-30l/s
Loss on ignition <5%
Gallery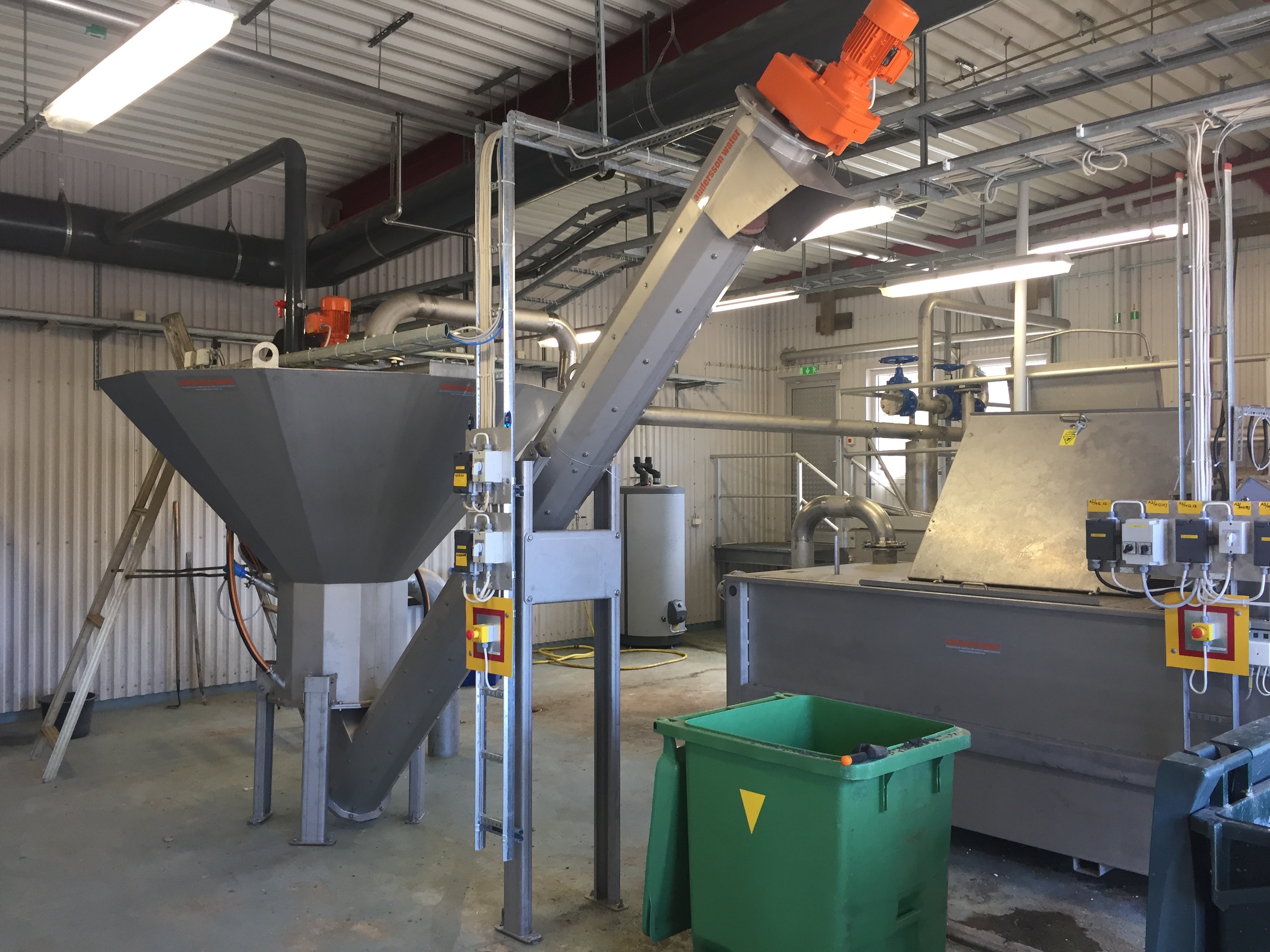 Grit Washer Classifier GWC has the biggest volume, surface and grit screw of all grit washers on the market. As well as the the thickest strongest spiral 20-25mm, agitator and drive units.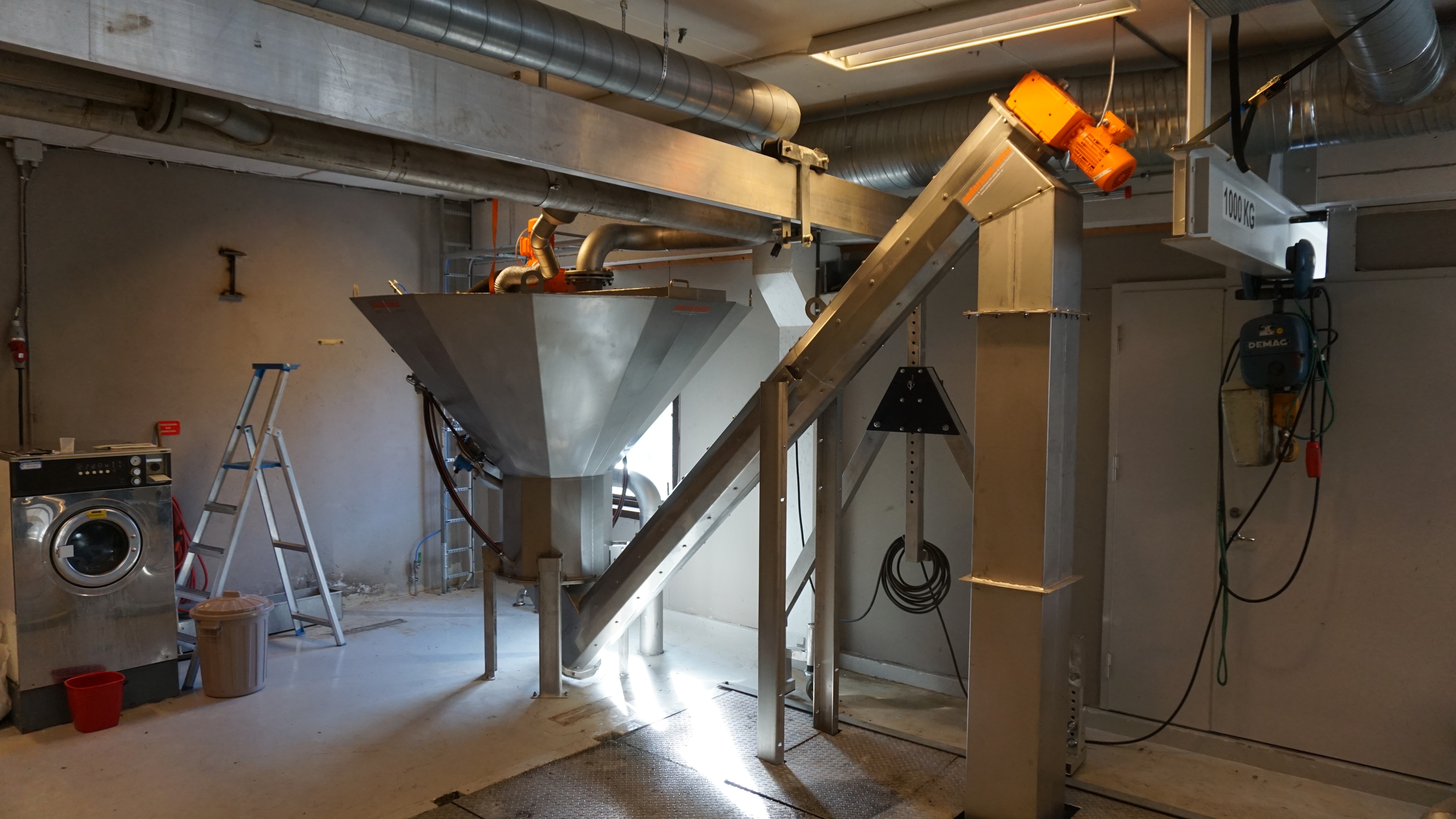 Grit Washer Classifier GWC open sand bed bottom outlet without any membranes, spray rings gives trouble free operation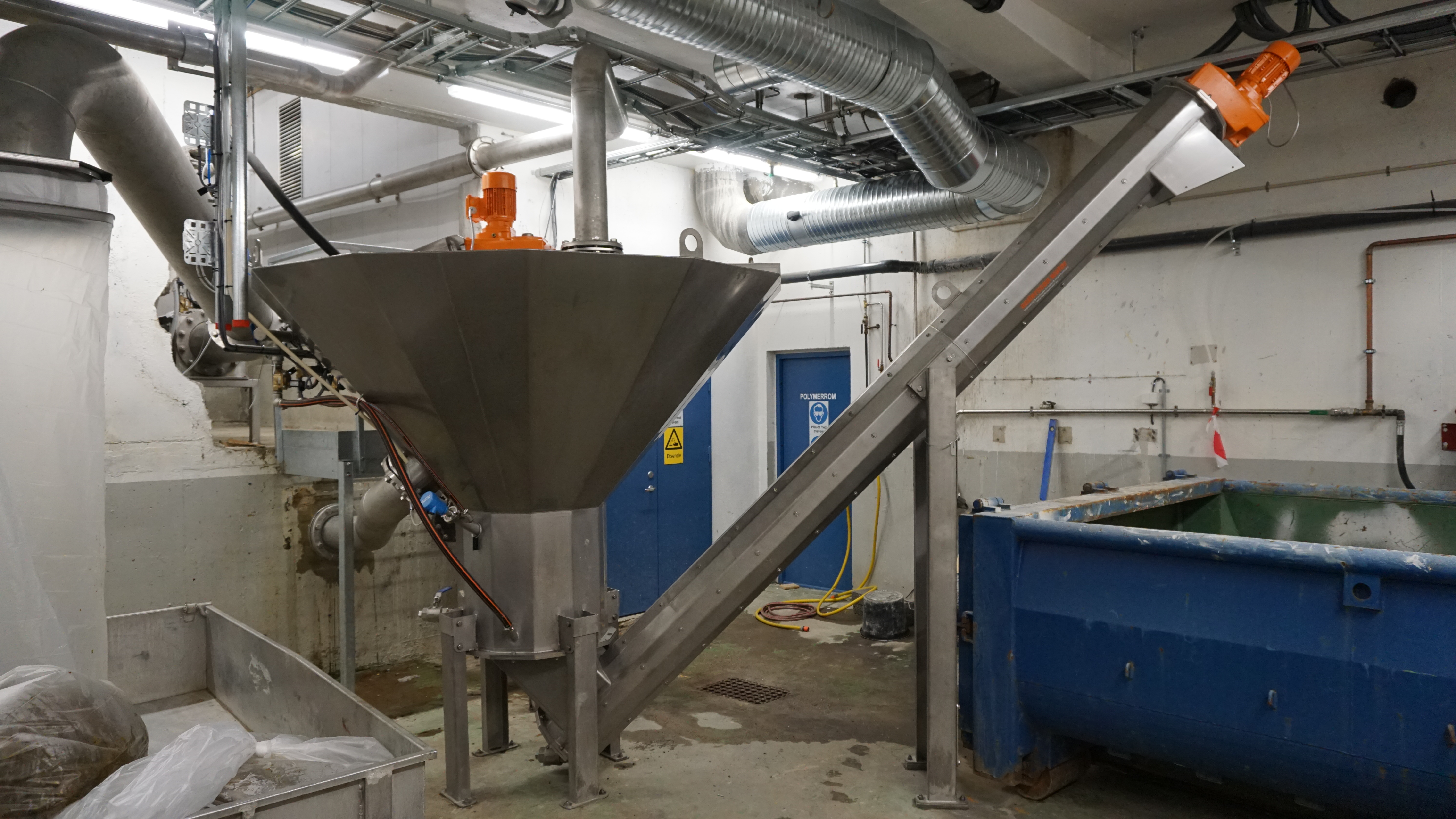 Thick robust column support legs and dia >300mm screw trough for high capacity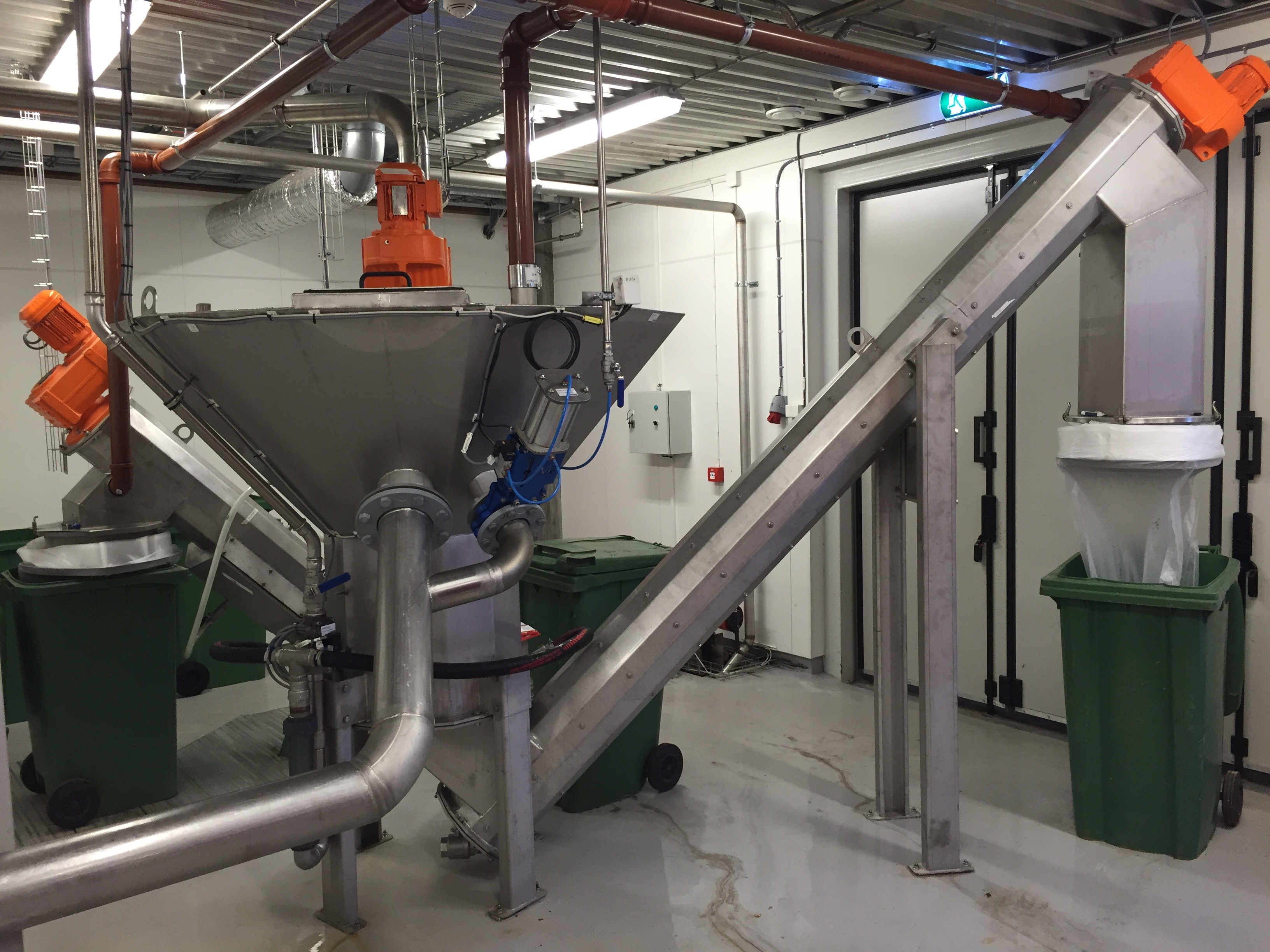 12 sided dodecagon tank och trough allows for up to 8mm plate thickness with 10-15mm flanges. Dodecagon trough gives wall grip for optimum mixing and conveying. Easy adjustable sturdy support legs. Simple open inlet, wash water distribution and sand/stone throughput without blockage. Big volume, surface and cross section. Easy open accessible hatches and outlet weir. Easy exchangeable thick mixer arms without dismounting the whole agitator.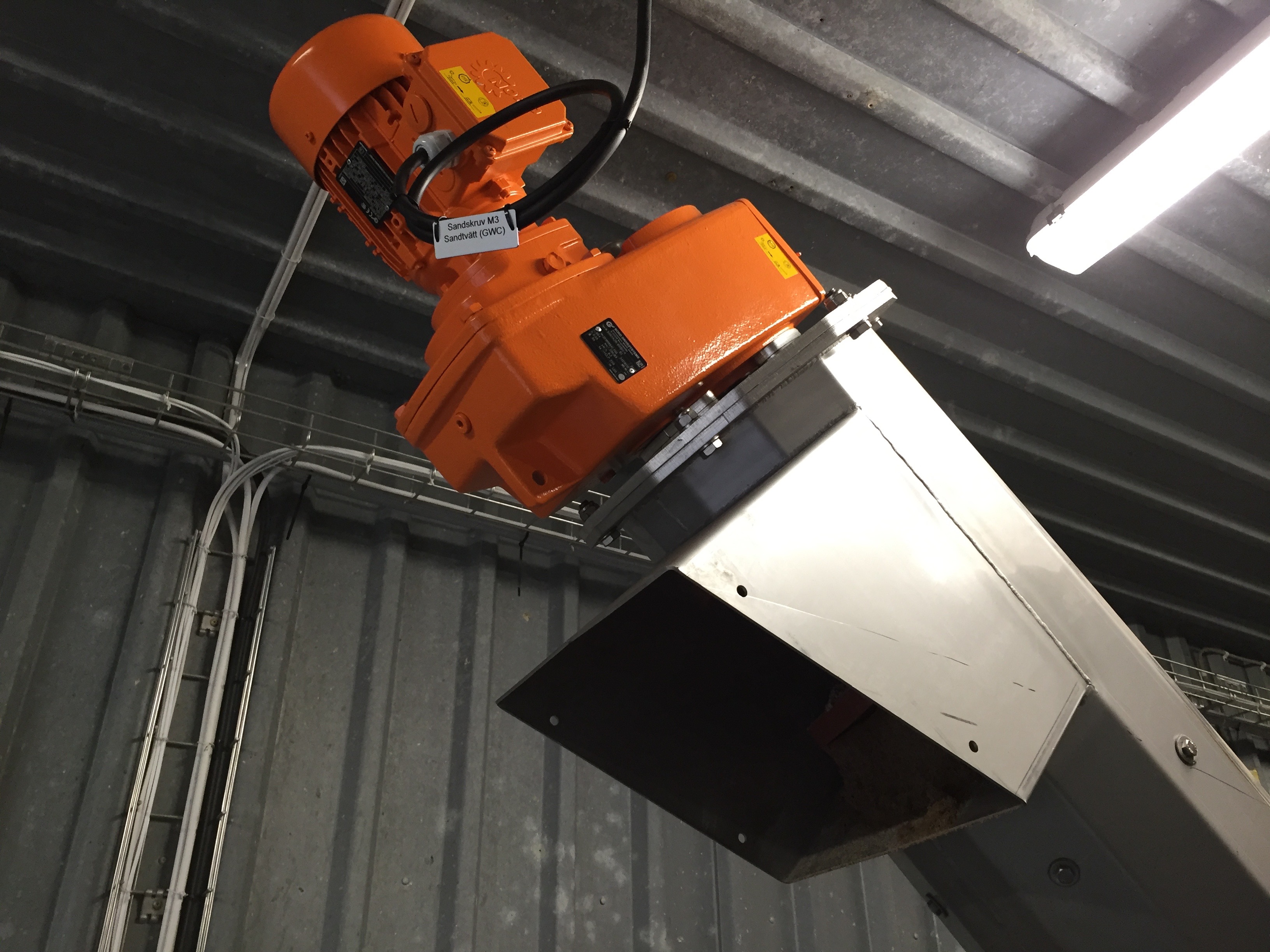 High quality oversized reinforced gearboxes. Thick 10-15mm stainless steel screw trough flanges for easy service and high forces.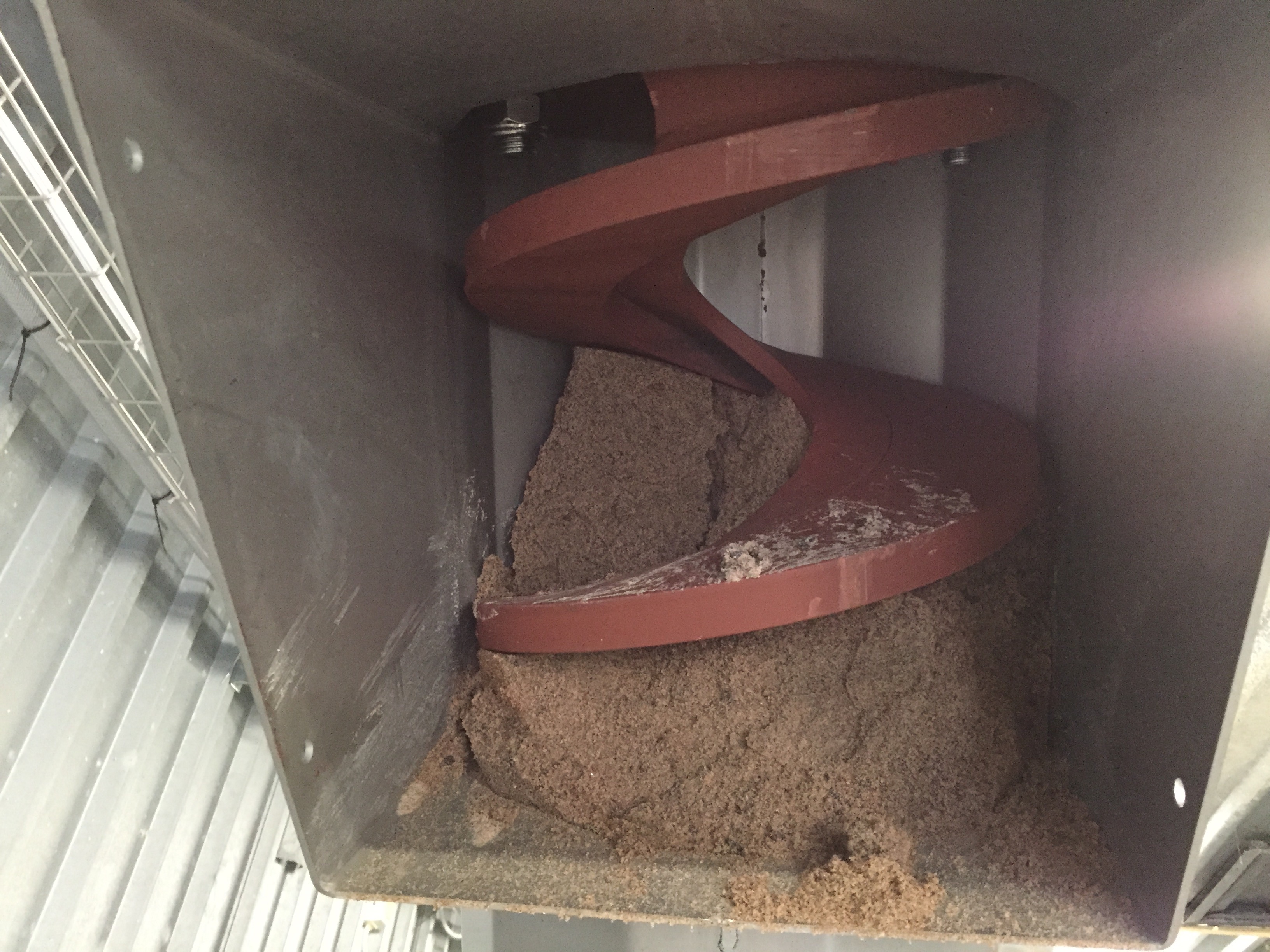 20-25mm thick flight screw spiral of high wear resistant high strength steel. Stainless steel and shafted screw is available as lesser alternative. Our thick flexible shaftless spirals gives superior wear capabilities and also gives weight distribution over big surface. This is more important than corrosion resistance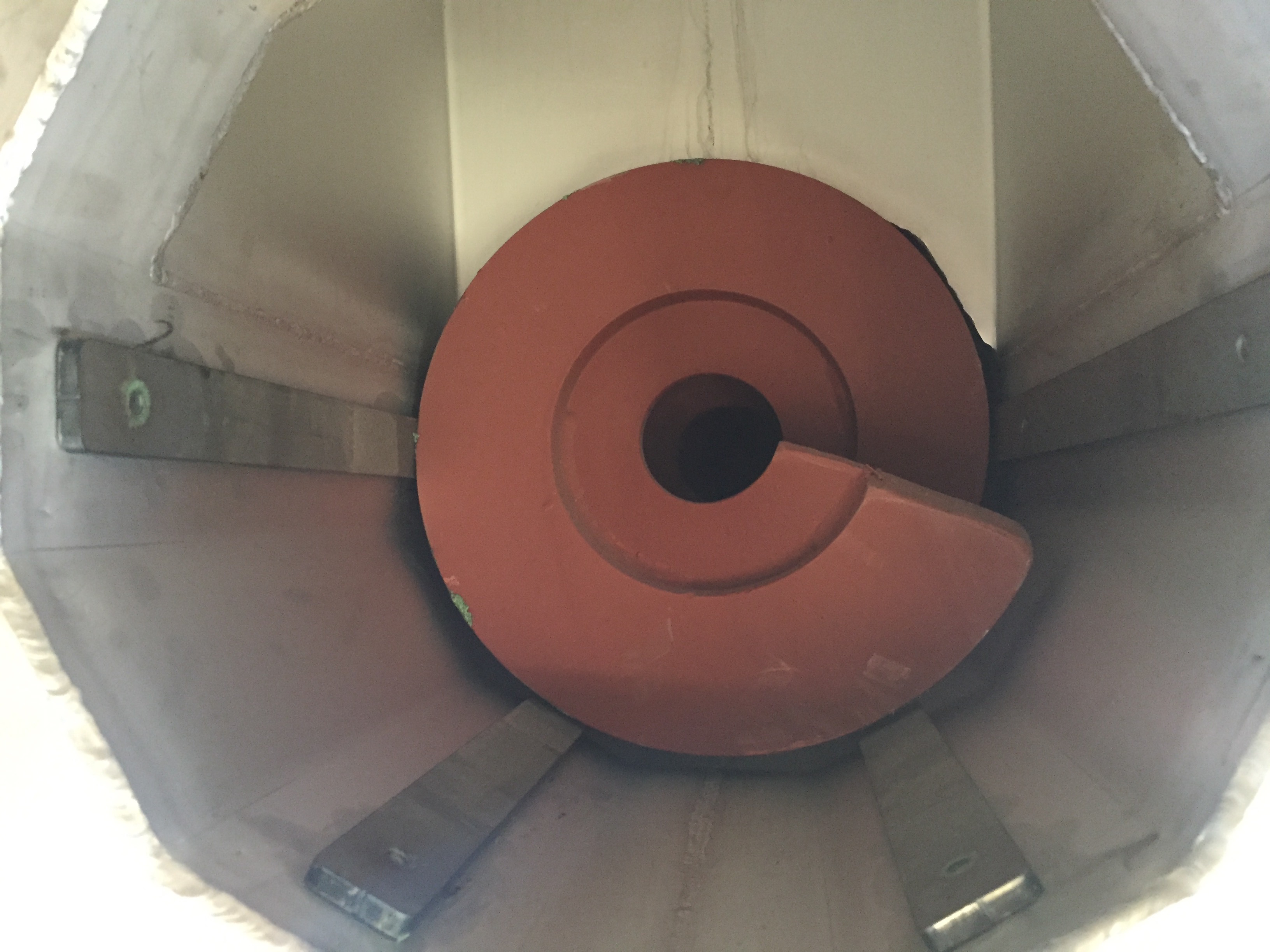 Thick high quality wear resistant steel spirals on thick easy exchangeable screwed wear steel bars for efficient return drainage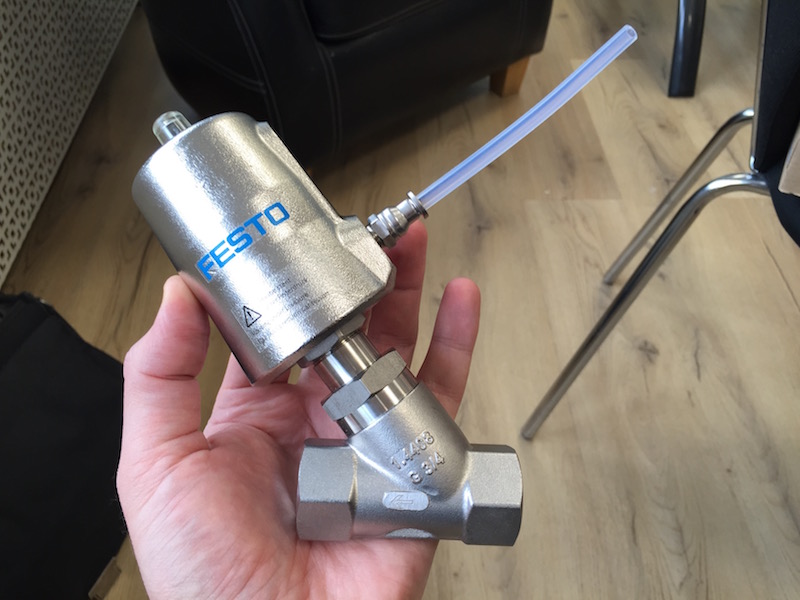 High quality stainless steel solenoid and adjusting valves is standard on all Andersson equipment.
High quality stainless steel solenoid and adjusting valves is standard on all Andersson equipment.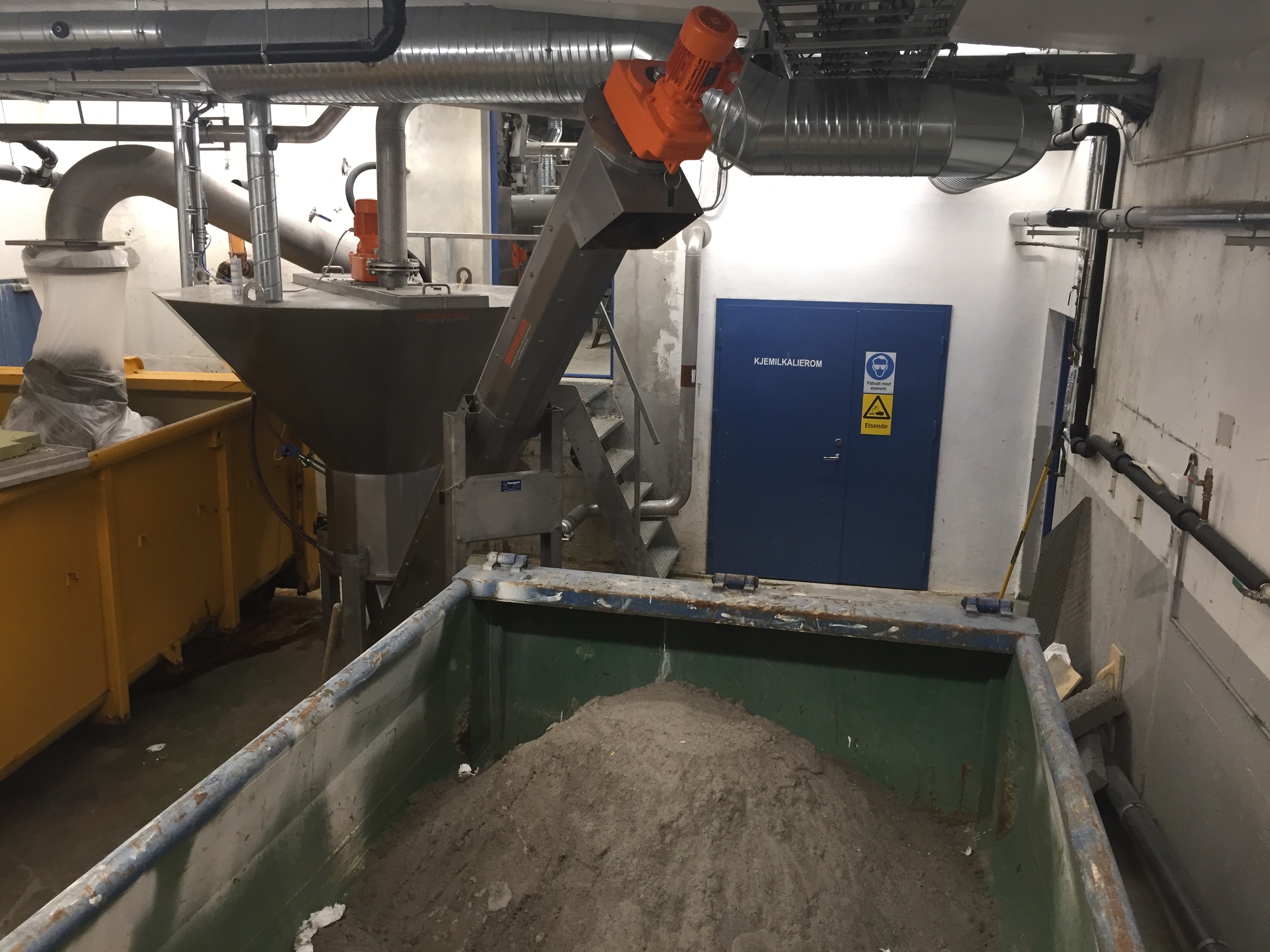 Easy to open covers. Andersson troughs are up to 8mm thick with 10-15mm flanges. Competitors use thin walled 2-3mm round pipe tubes as troughs!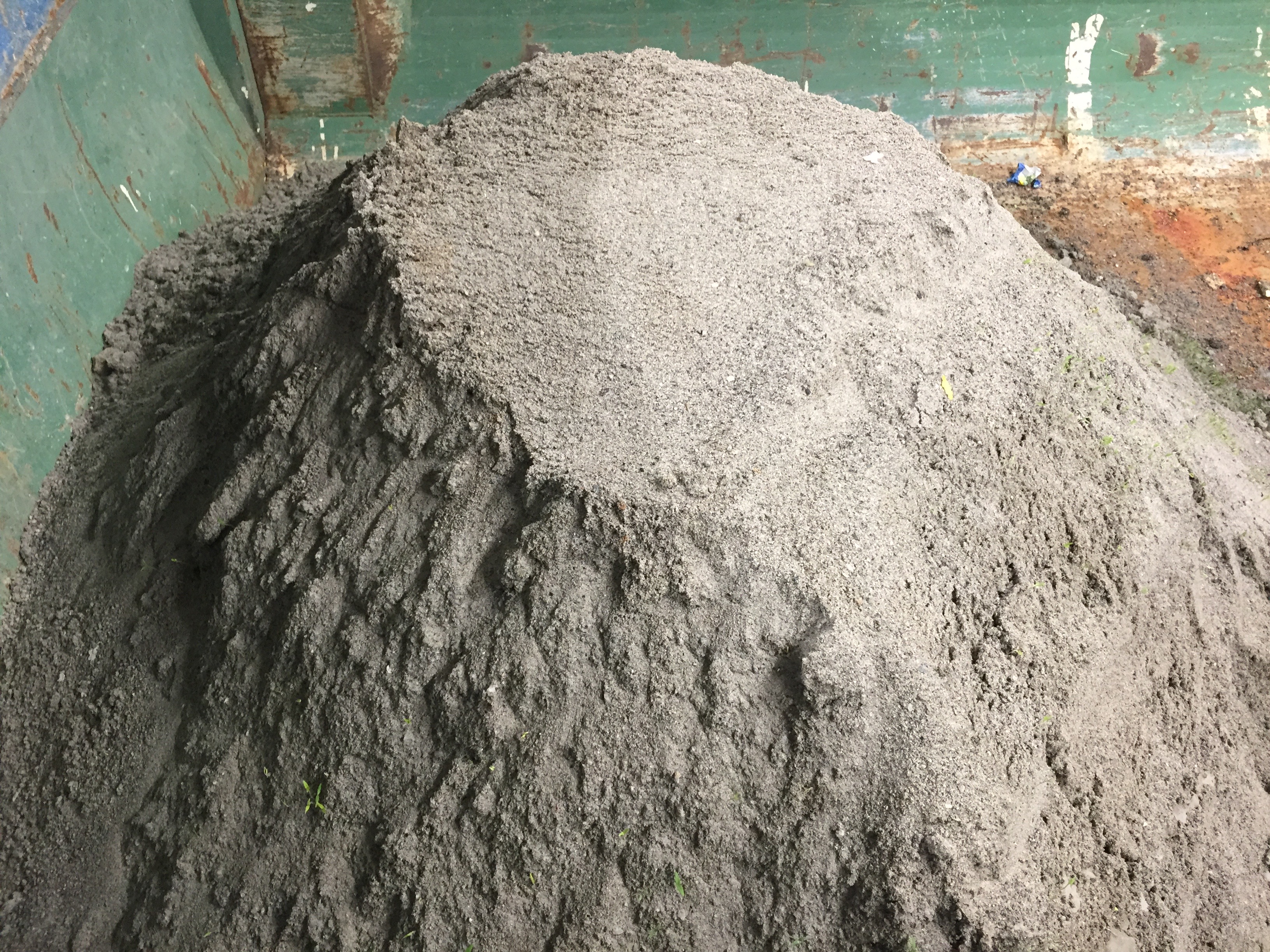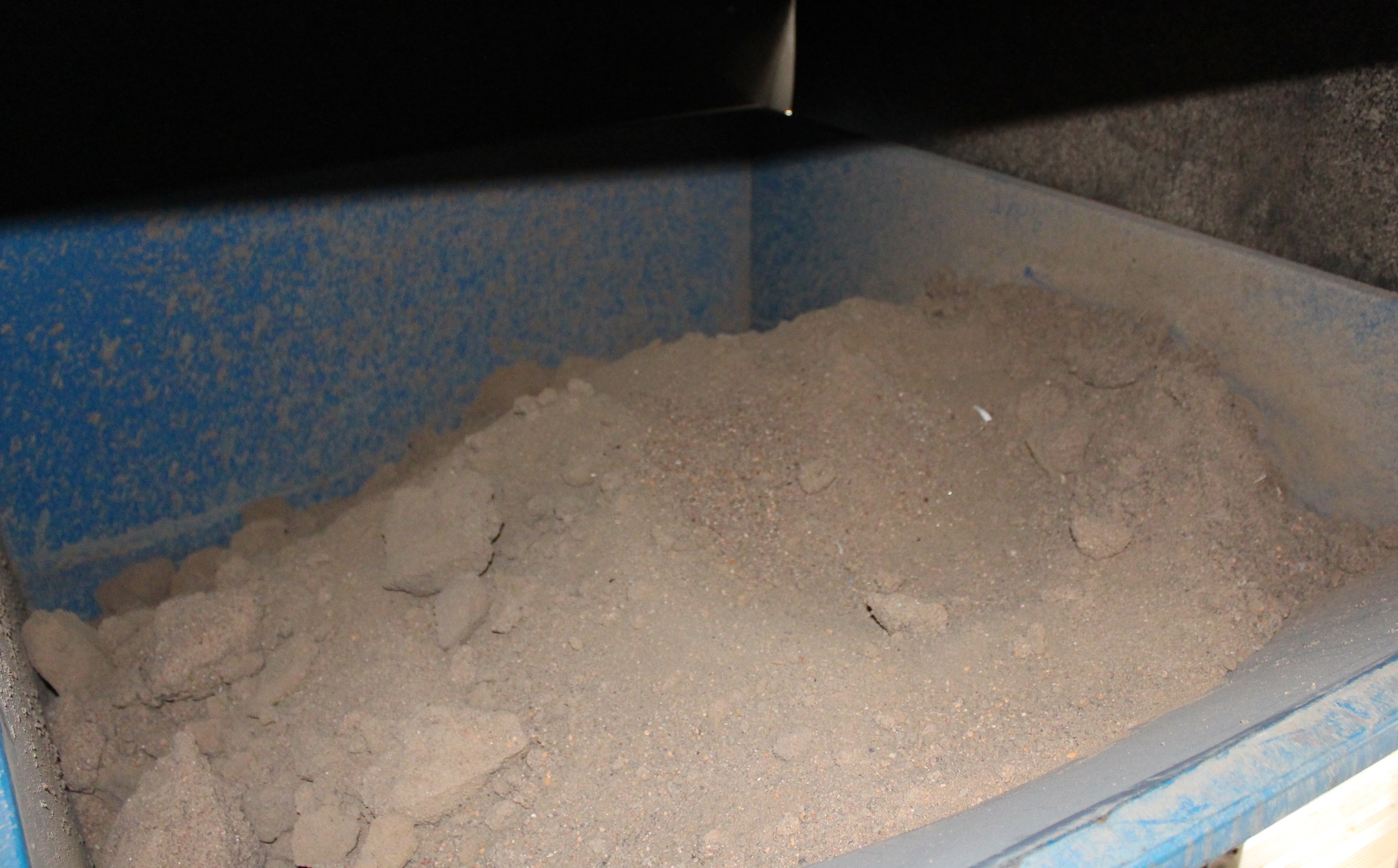 Separated, washed and dewatered sand <3-5% organics, >90% dryness.