Spiral Sieve Screen SSS
Modern construction from robust certified stainless high quality materials.
Compact solution for narrow channels.
Single drive unit for both screen and integrated wash compactor.
Enclosed, safe & hygienic with easy to open access doors.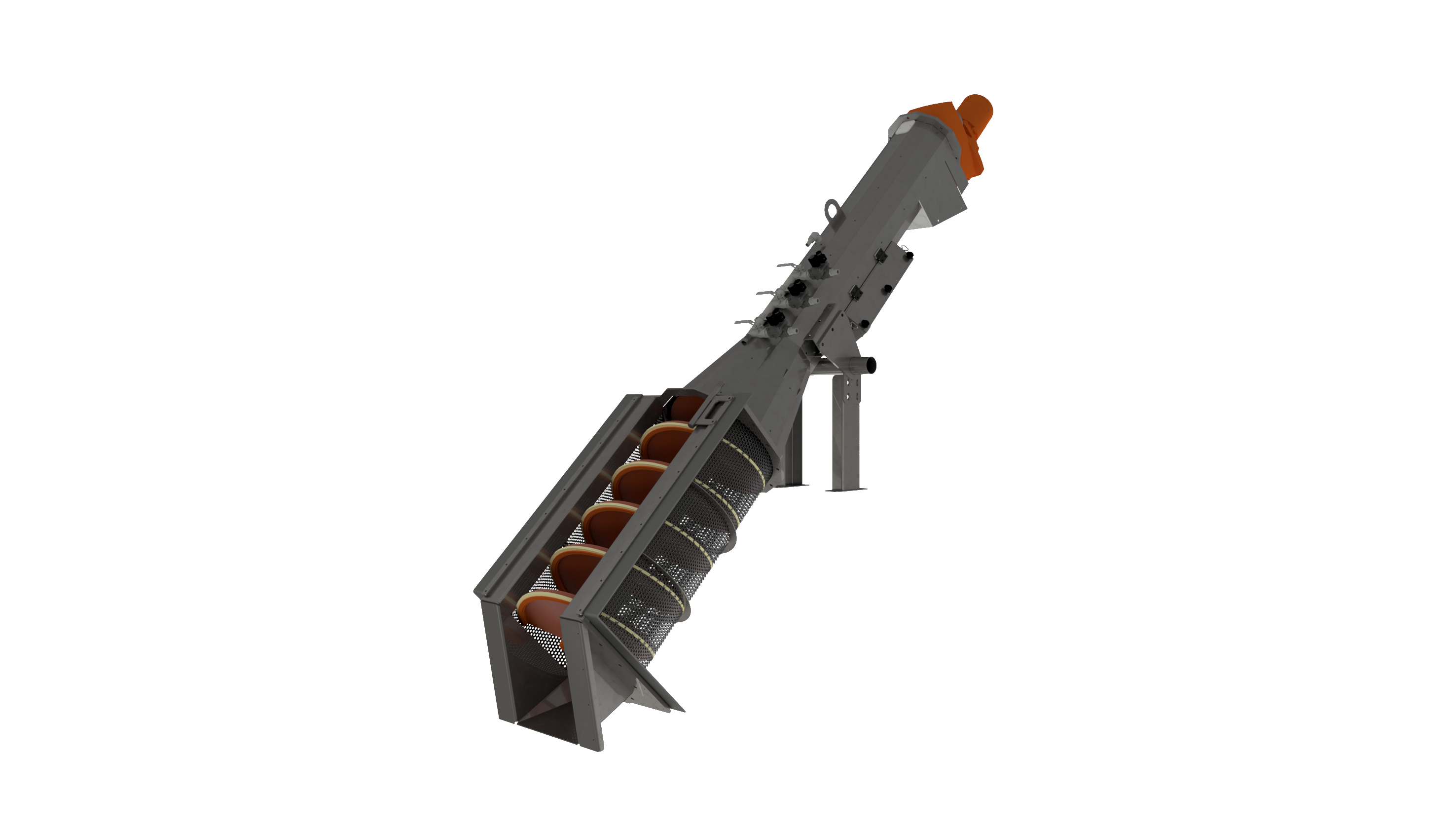 Spiral Sieve Screen SSS separates, washes & dewaters solids (screenings, rubbish) from water. A rotating spiral with a periferal brush cleans a screen basket. Available with or without integrated wash compactor. Concrete channel or freestanding steel tank mount.
Specifications
Discharge height 1-5m
Width 200-500mm
Perforation 1-10mm
Capacity 10-200l/s
Gallery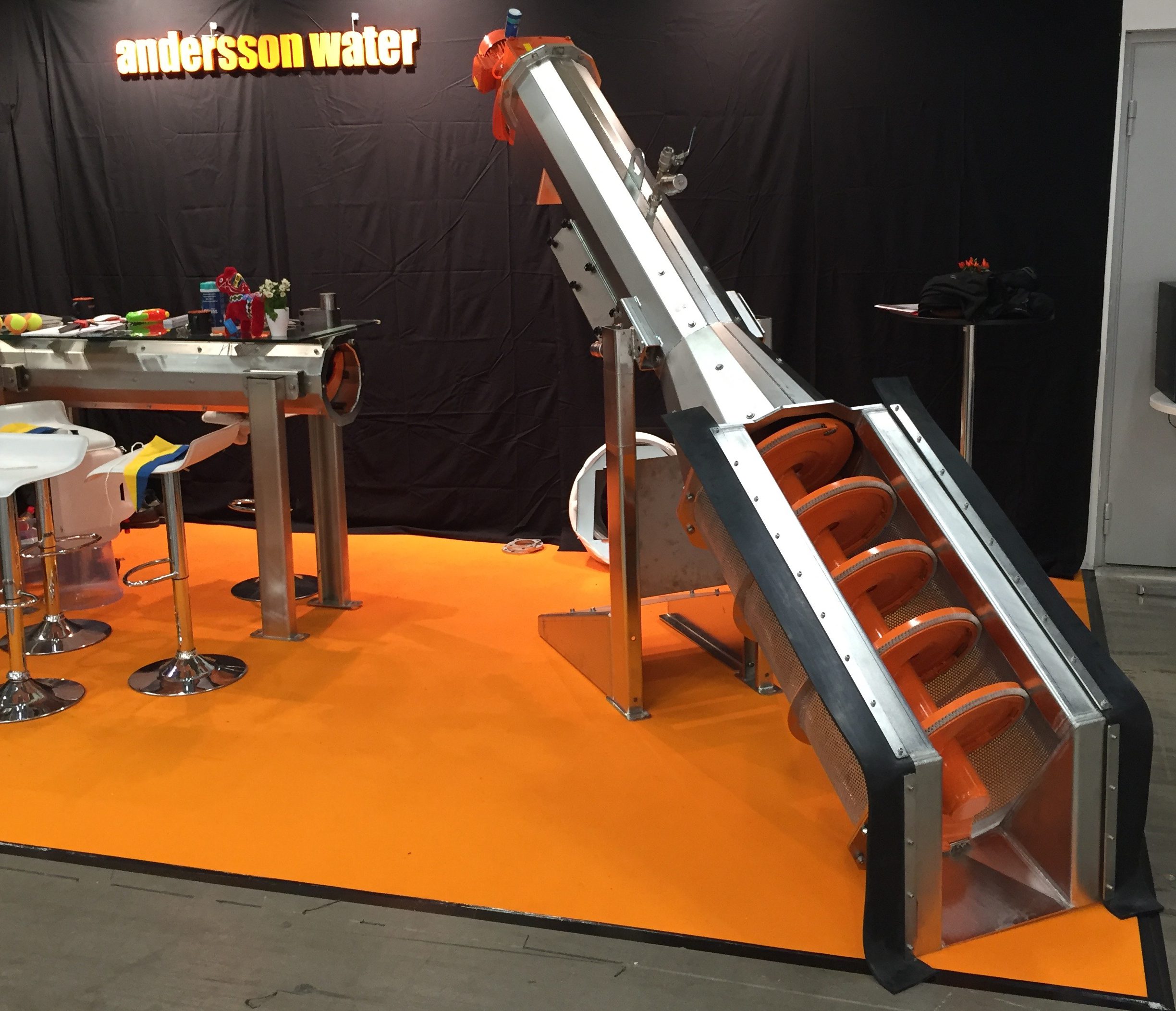 Spiral Sieve Screen SSS har strong support beams along and around the screen basket. This gives strength and good brush fit. The basket is screw fixed and easy replaceable. SSS can be pivoted out for easy service.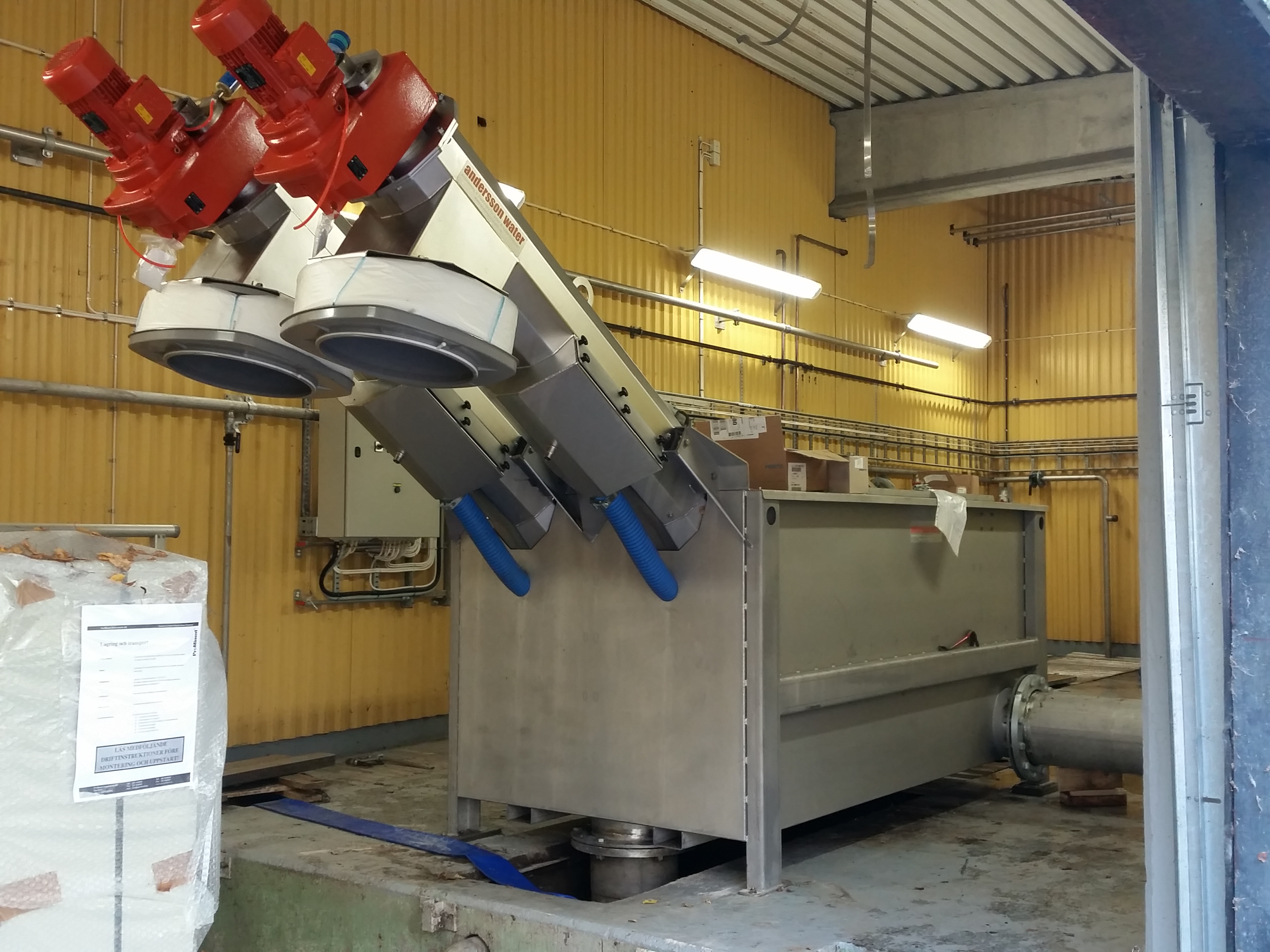 Freestanding tank mounted SSS with stainless adapter plates on the screenings discharge for easy fitting of bagging unit holder with plastic bags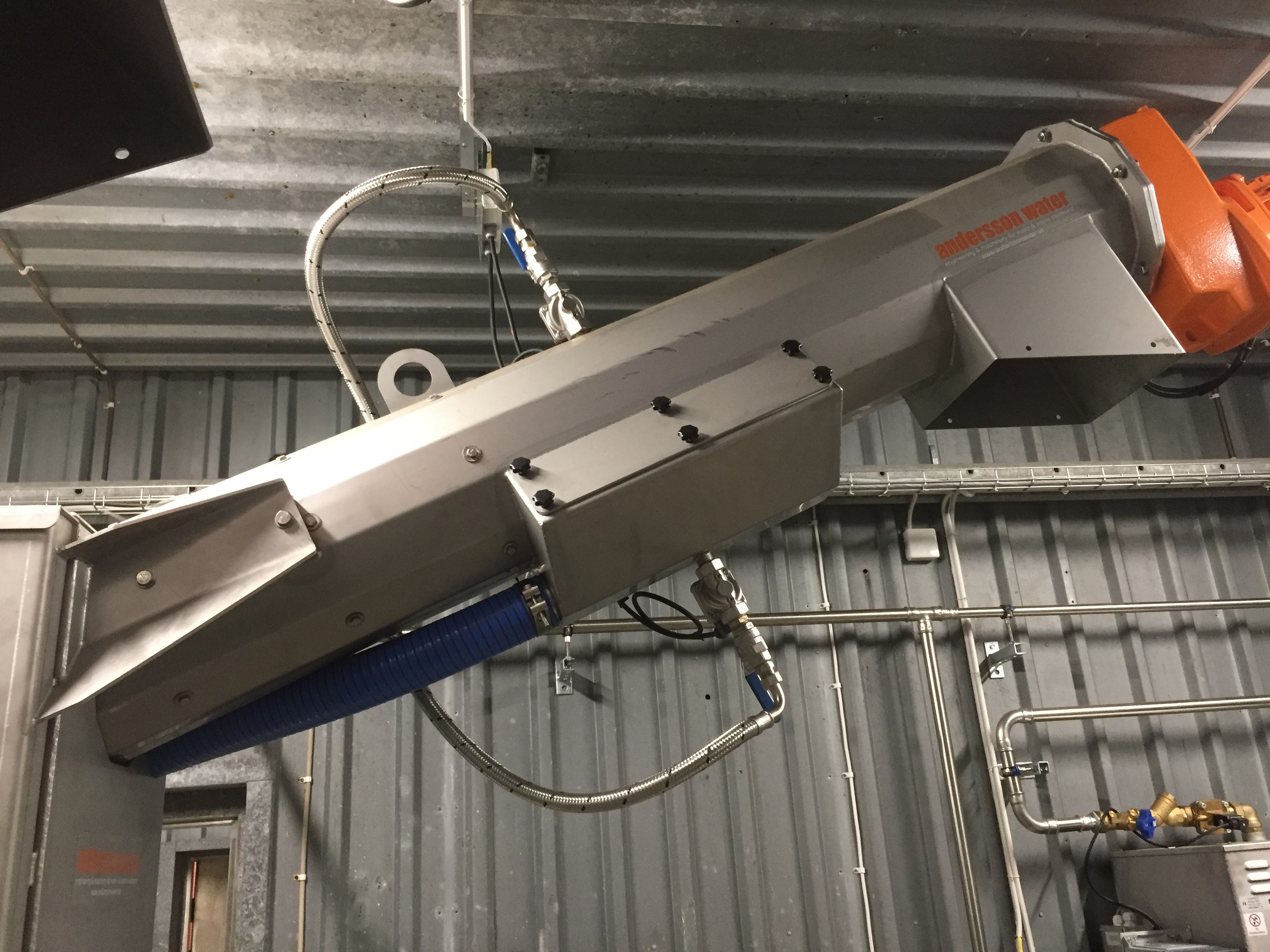 Easily pivoted up for service, stainless steel solenoid valves, thick stainless steel dodecagon trough and flanges. 12 flat trough flanks for strong fixing of thick wear bar strips threaded and screwed from the outside for easy replacement. Trough min dia 300mm for high capacity. Competitors use dia 200-250mm trough which limits the critical wash/compaction and conveying capacity on spiral screens with only one drive unit.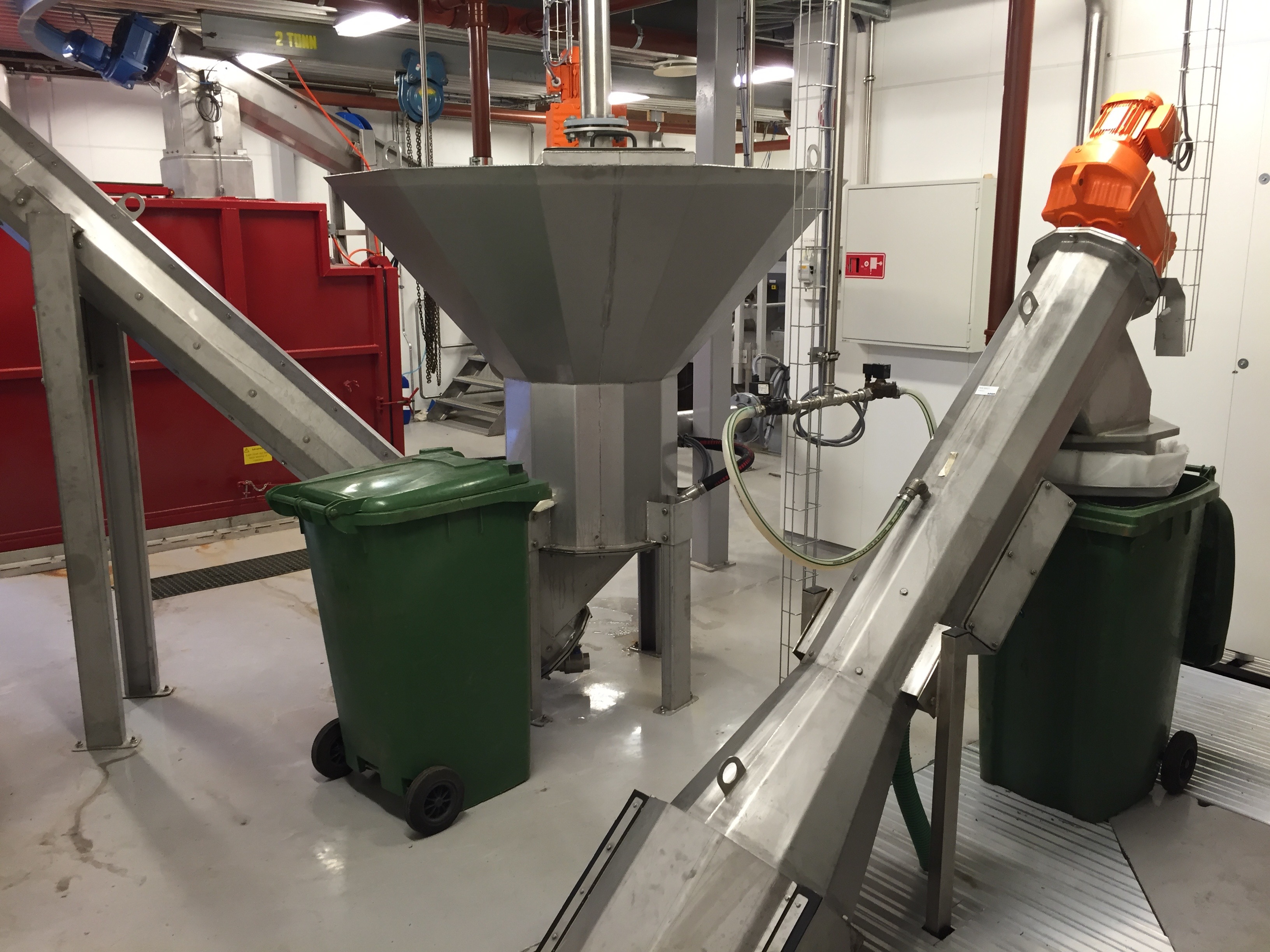 Concrete channel mounted SSS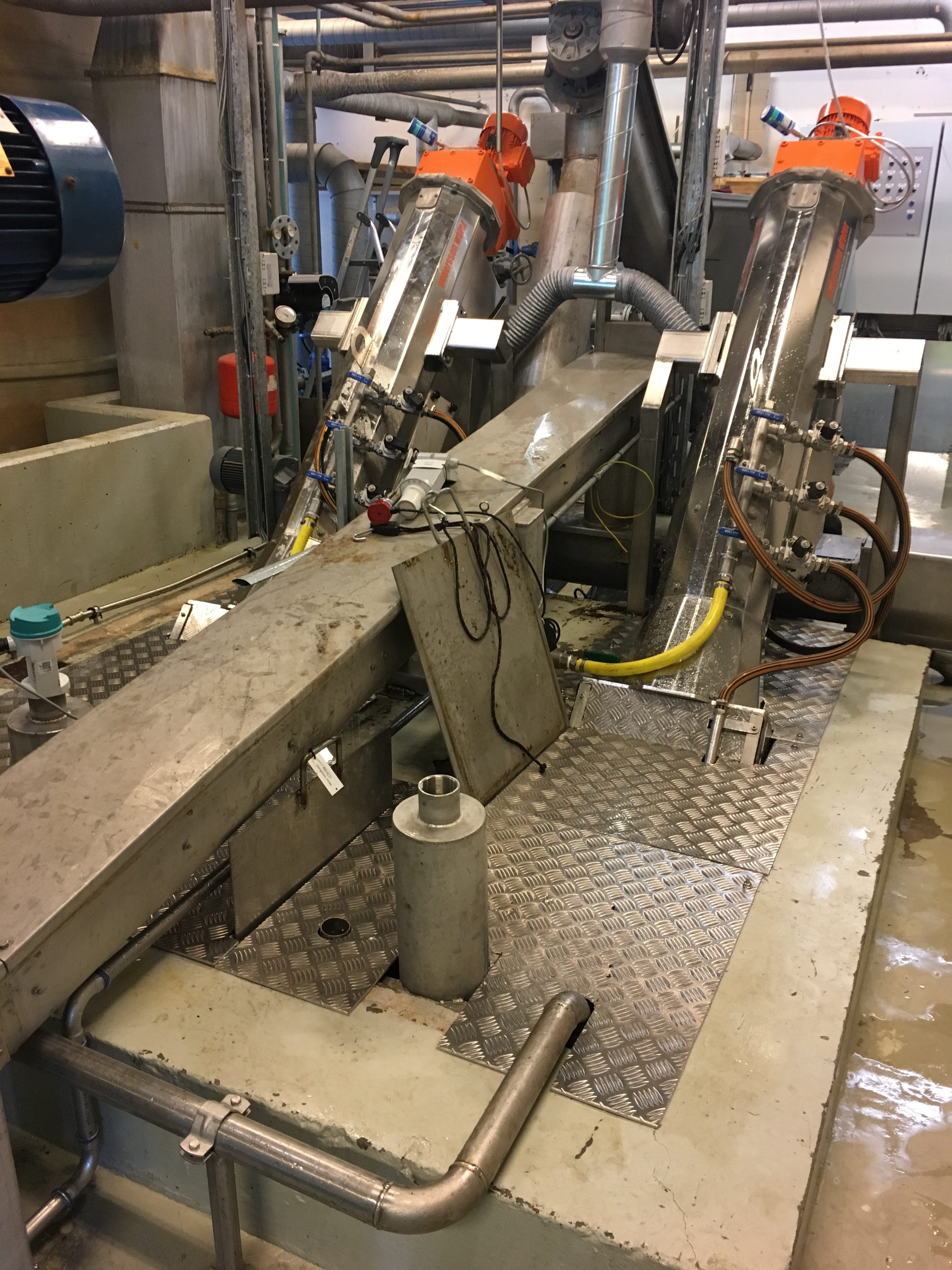 Andersson machines are bath pickled passivated followed by optional bath electropolishing. The superior treatment of stainless steel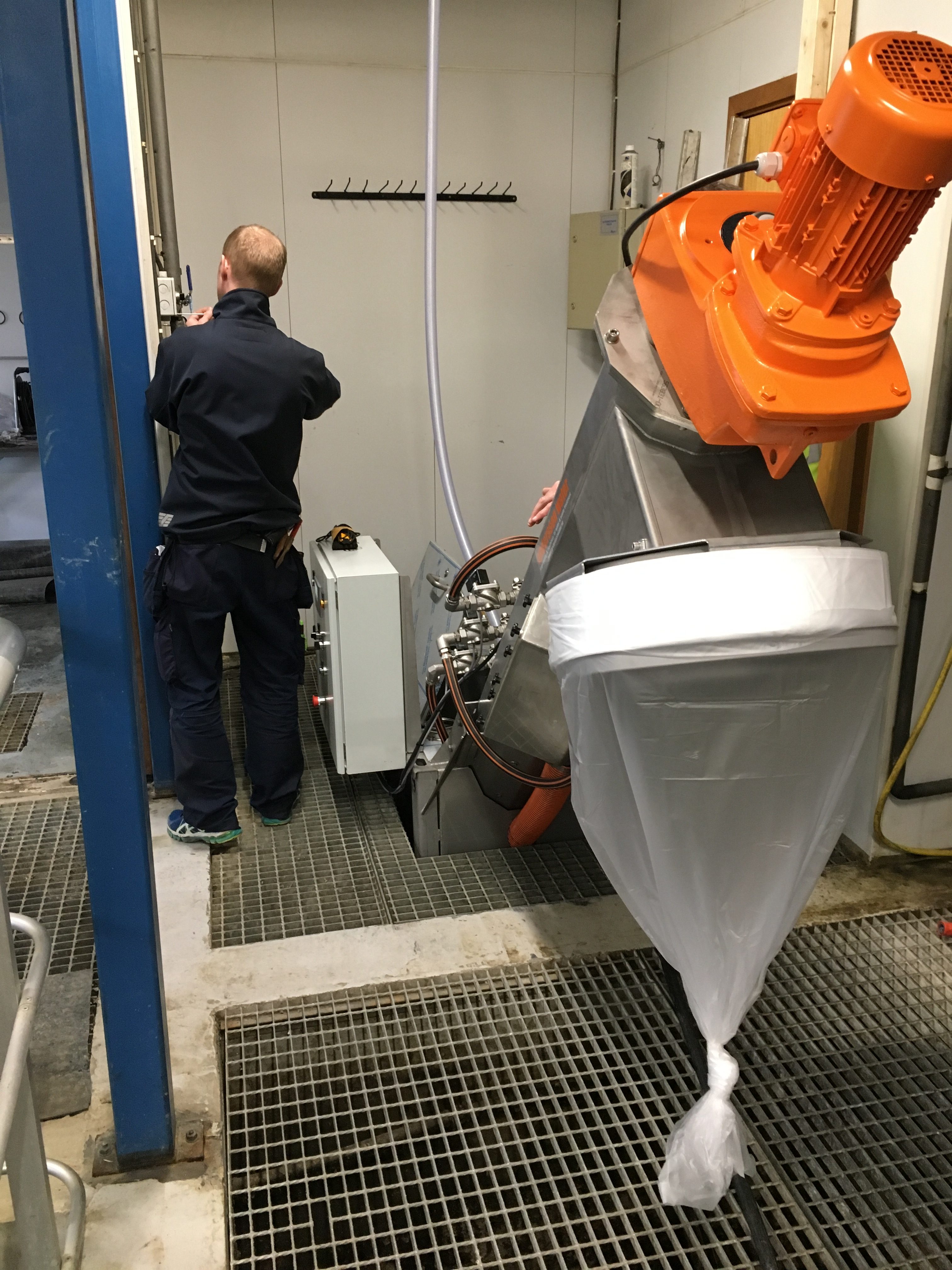 Tankmounted freestanding SSS installed in tight space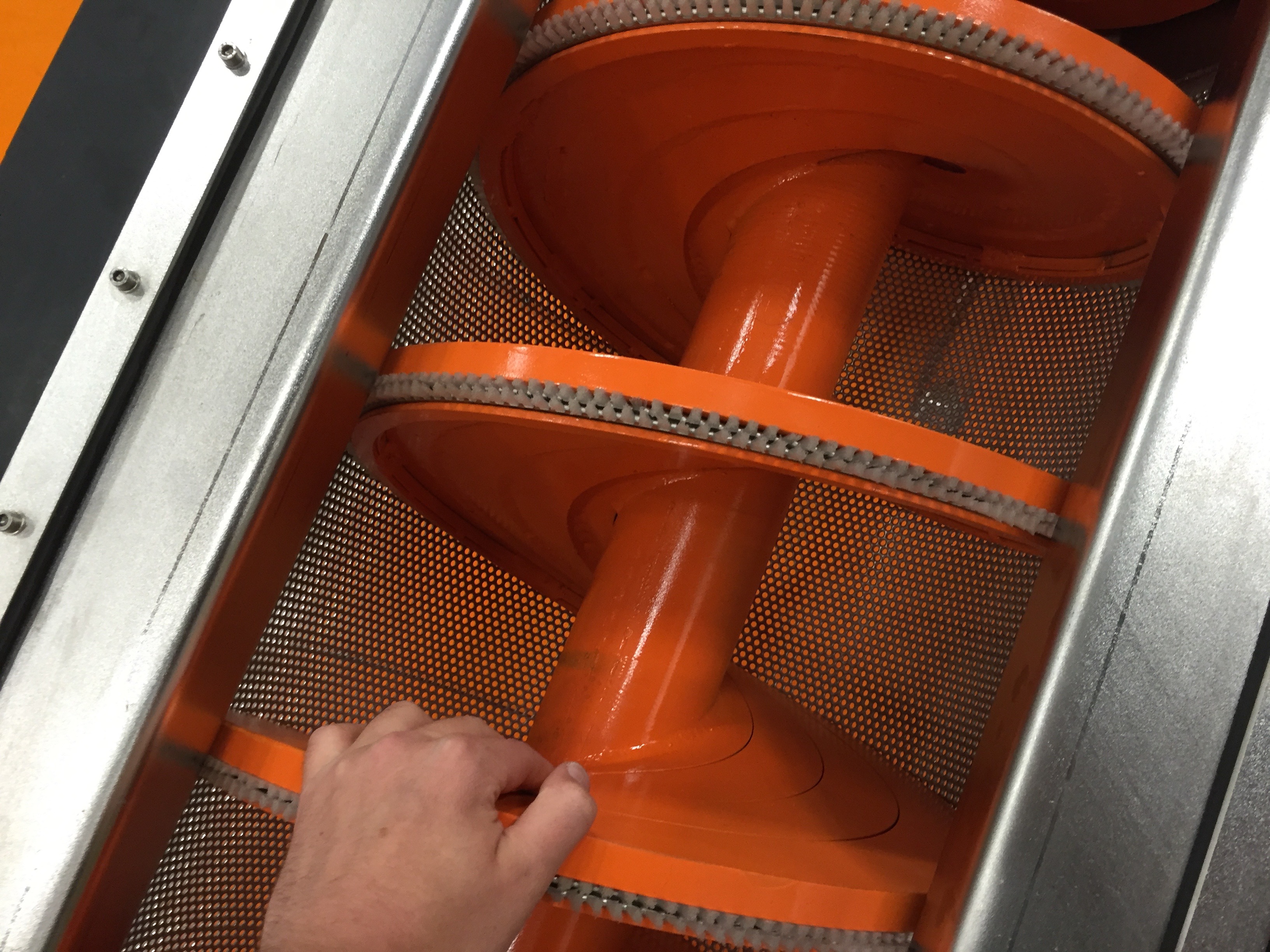 20-25 mm thick wound screw spiral of wear resistant high strength steel with segment welded stainless steel as thinner lesser alternative. Full length backed non water absorbing high quality brush strip in SS316 channel. No clamps that tangle up screenings! Competitors use only <10mm thin segment welded flights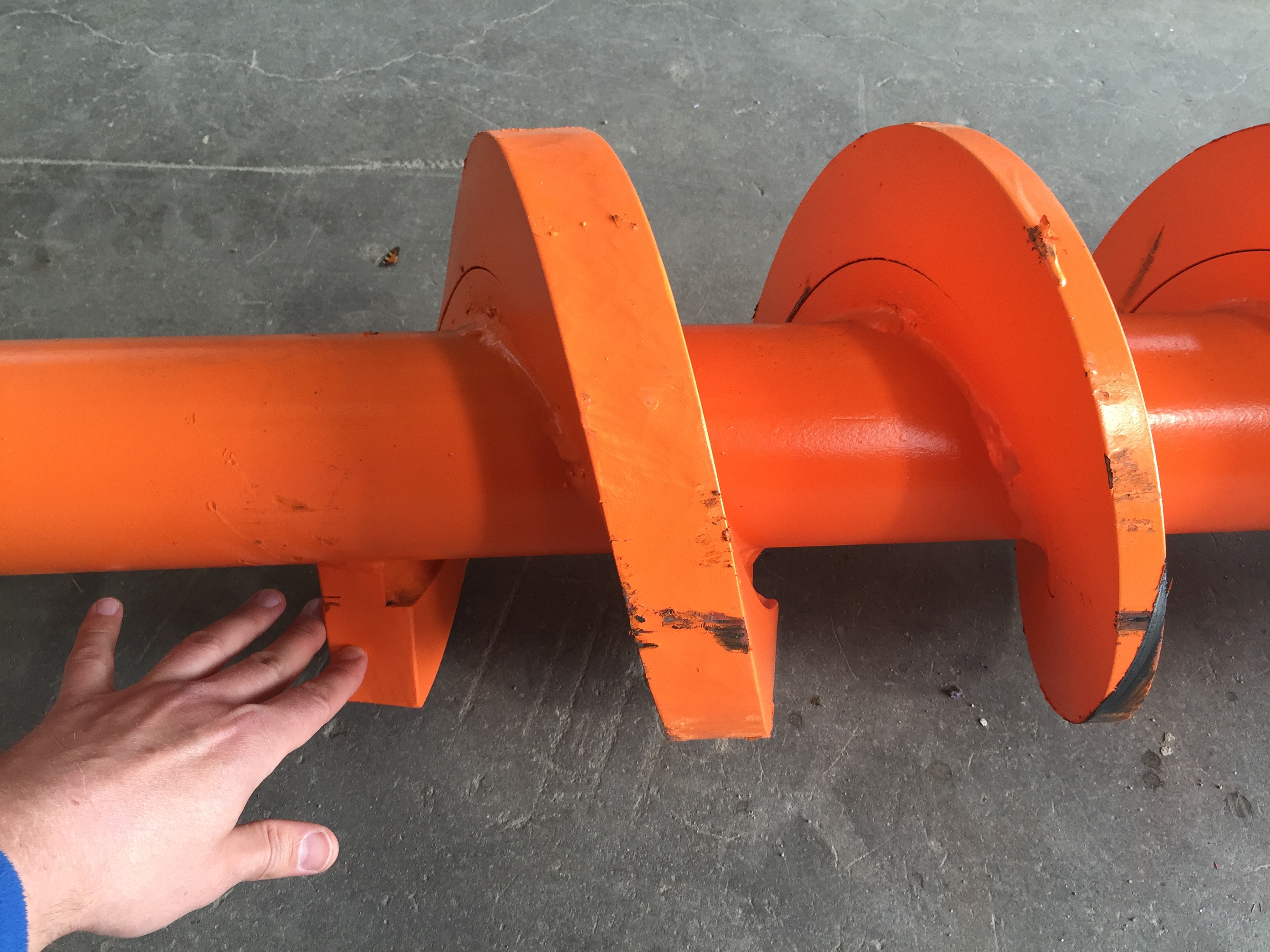 40-50mm thick double flighted compaction zone, S355J steels has superior strength and wear capabilities over stainless steels and is our preference. Stainless steel segment flight screws are available as option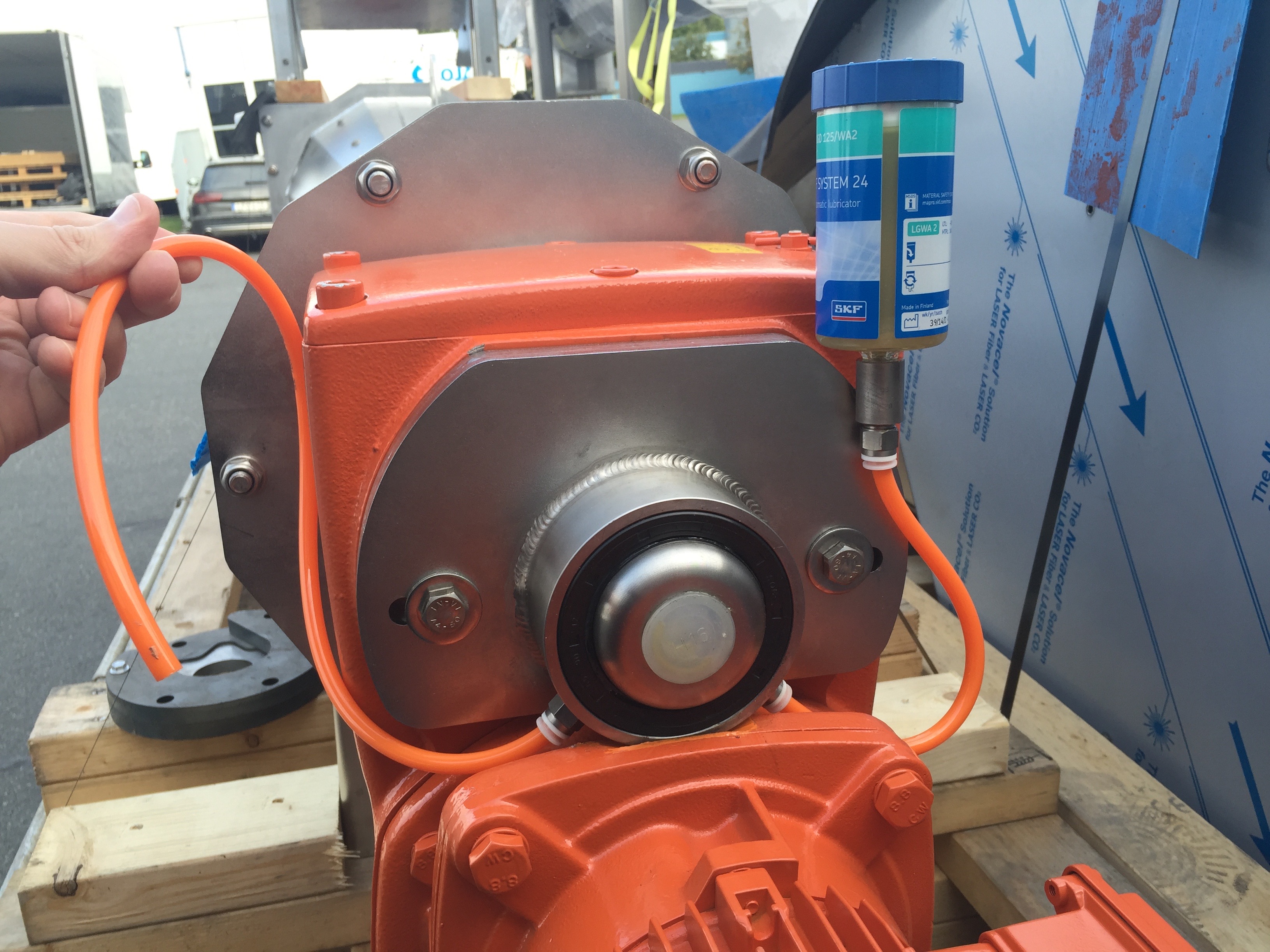 High quality oversized reinforced gearboxes with thick >50-70mm shaft transmission and optional automatically through greased thrust bearing to absorb forces. Thick 10mm stainless steel screw trough flanges for easy service and high force compaction.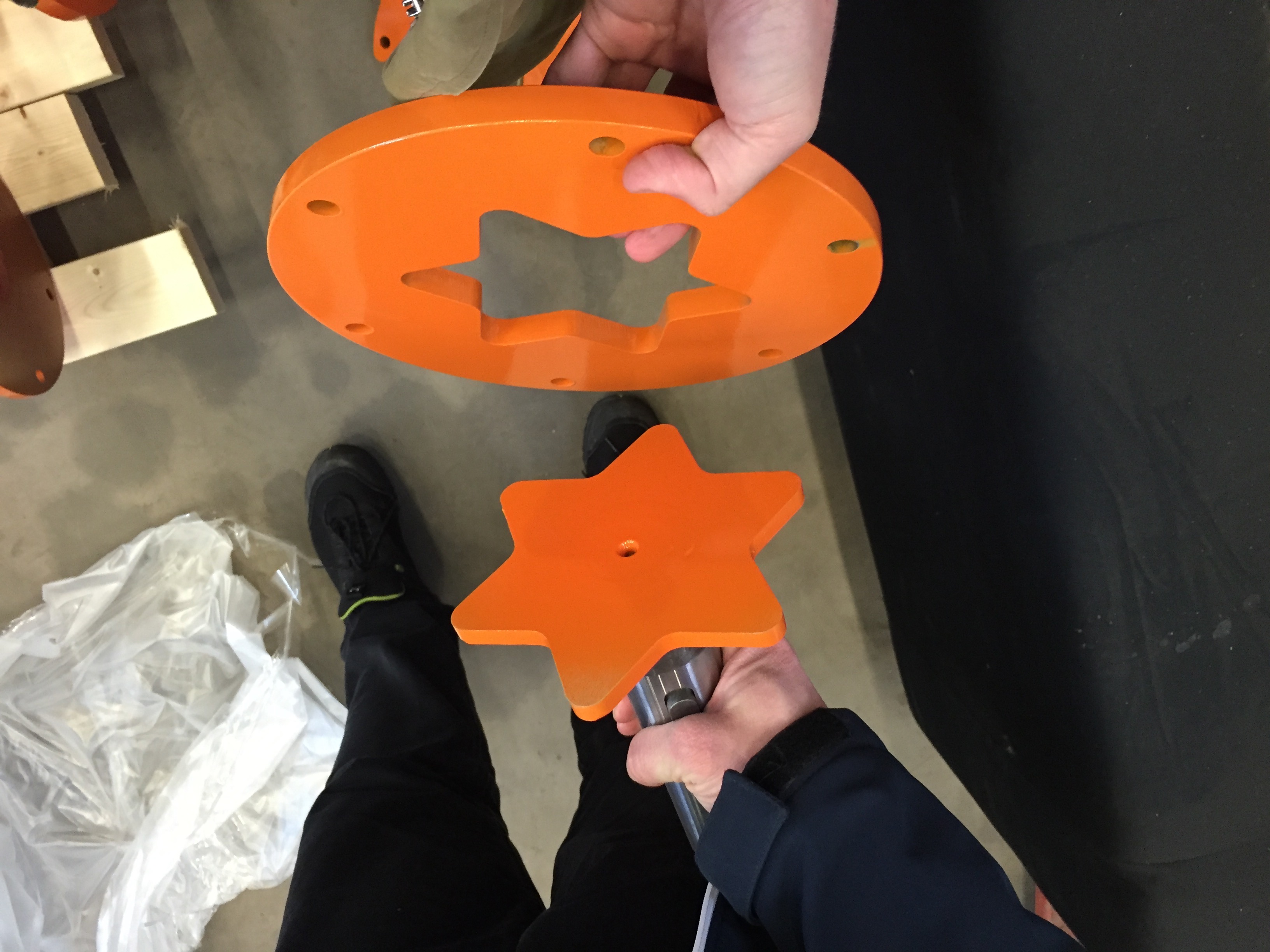 Thick corrosion and torque resistant flexible drive shaft star coupling absorb screw angle variations and protects the gearbox. Competitors use stiff mounted screw drive shafts which risks breaking the gearbox. Or thin plated chain couplings that rusts and break.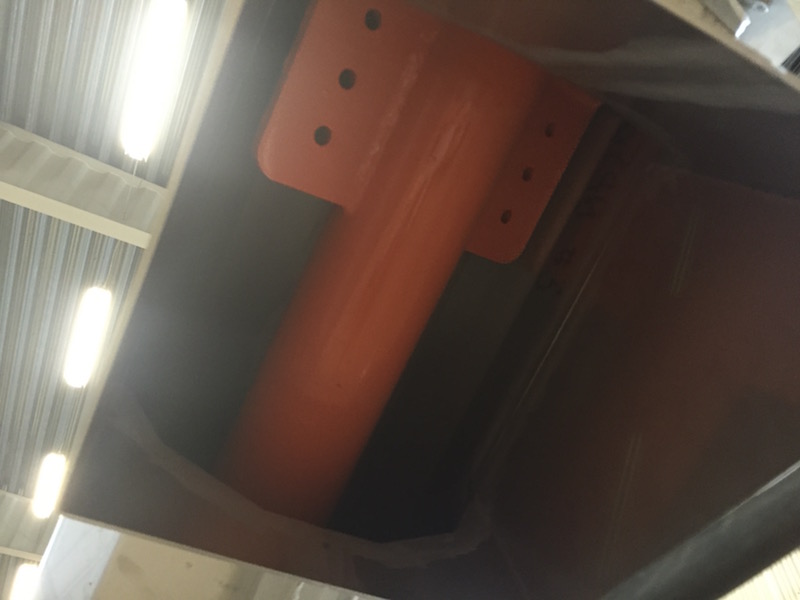 15mm thick drive plates and optional additional shredder wings adjustable for different materials, applications and resistance. Thick walled screw center tube handles high forces.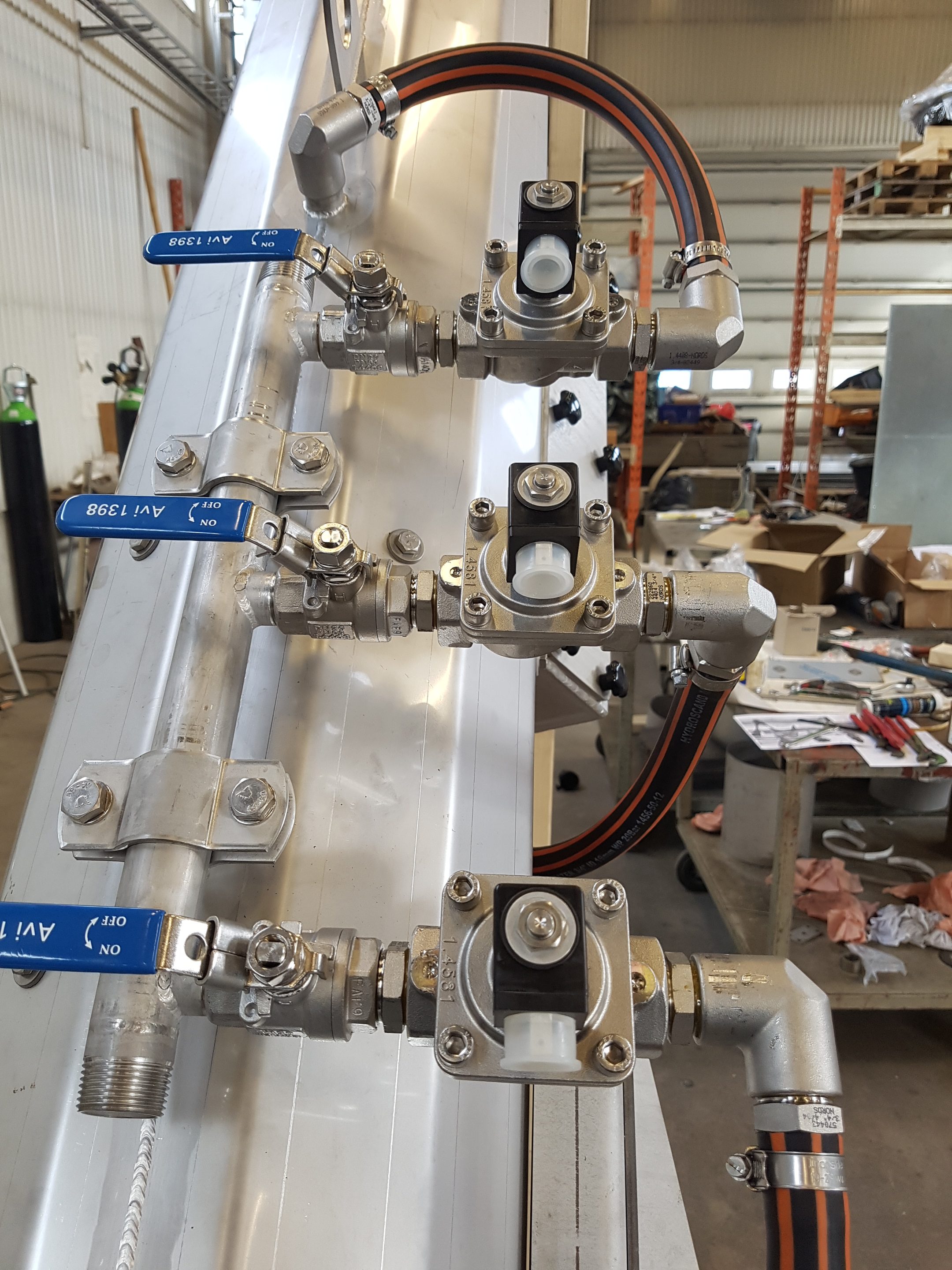 High quality stainless steel solenoid and adjusting valves is standard on all Andersson equipment. Optional water and valve distribution manifold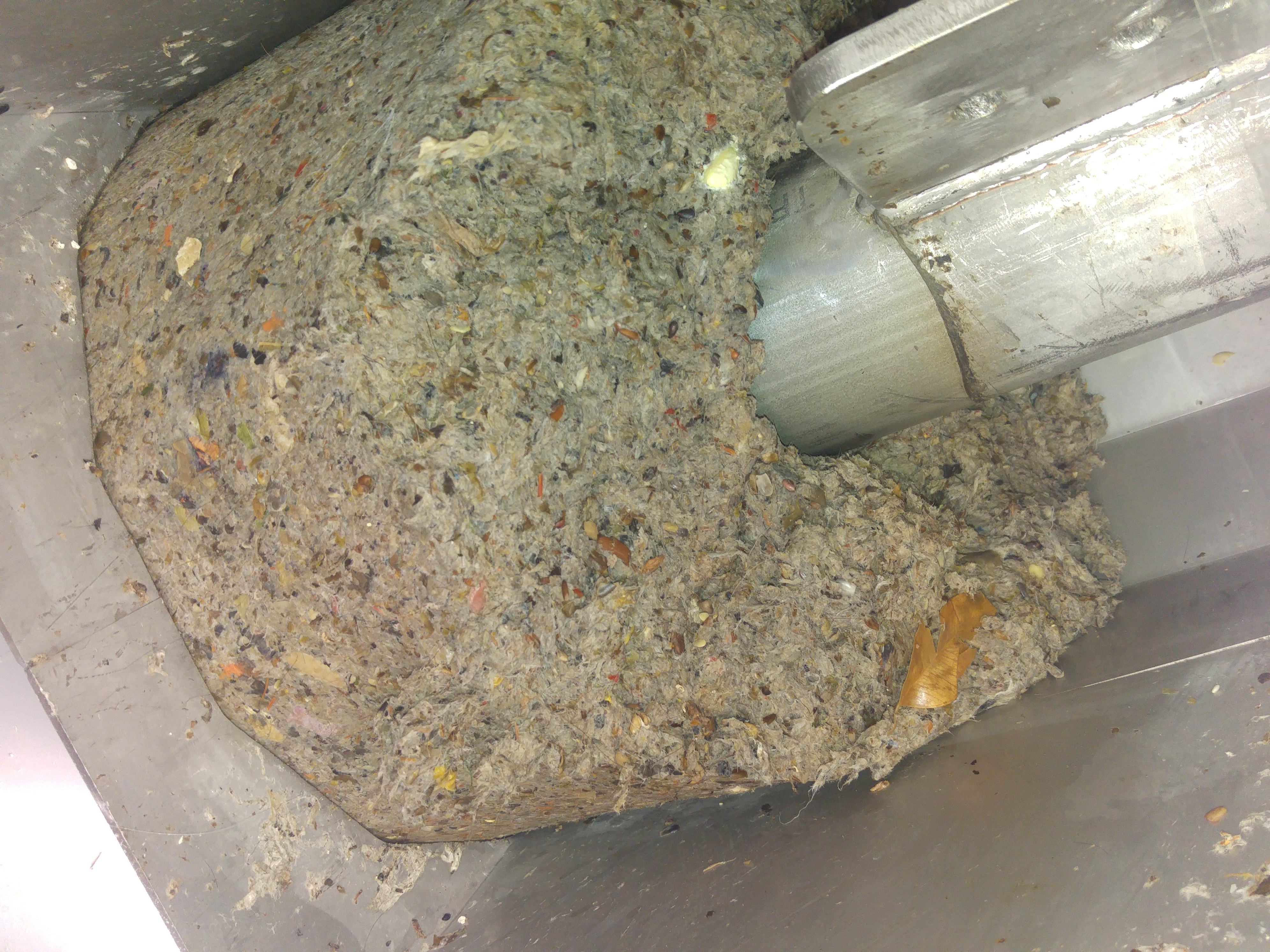 Washed & compacted screenings being shredded and discharged. 12 sided dodecagon trough and thick wear strips increases wall grip for maximum compaction and conveying capacity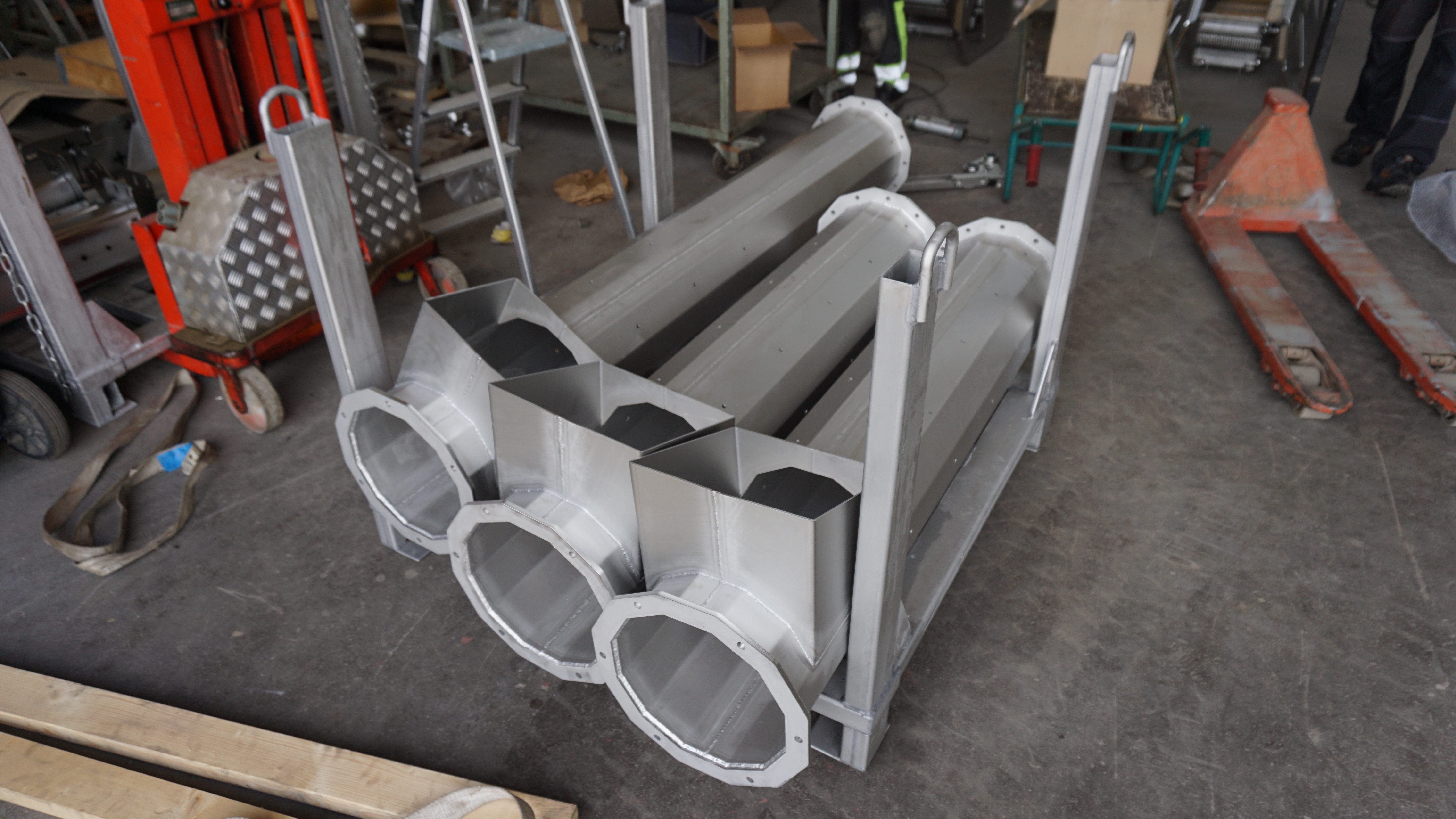 Dodecagon troughs bath pickled passivated before optional electropolish. The superior treatment of stainless steel. Andersson troughs are up to 8mm thick with 10-15mm flanges. Competitors use thin walled 2-3mm round pipe tubes as troughs!