Chain Rake Screen CRS
Chain Rake Screen CRS is the worlds strongest multi rake bar screen.
Modern construction from robust stainless high quality materials.
Optional wedge shaped bars for higher capacity at fine bar spacing.
Optional curved bottom bars.
Easy replaceable bars, spacing and rake elements.
Stainless steel chains and sprockets.
Module section design for simple installation and delivery.
Quality construction from thick certified stainless material.
Enclosed, safe & hygienic with easy to open access doors.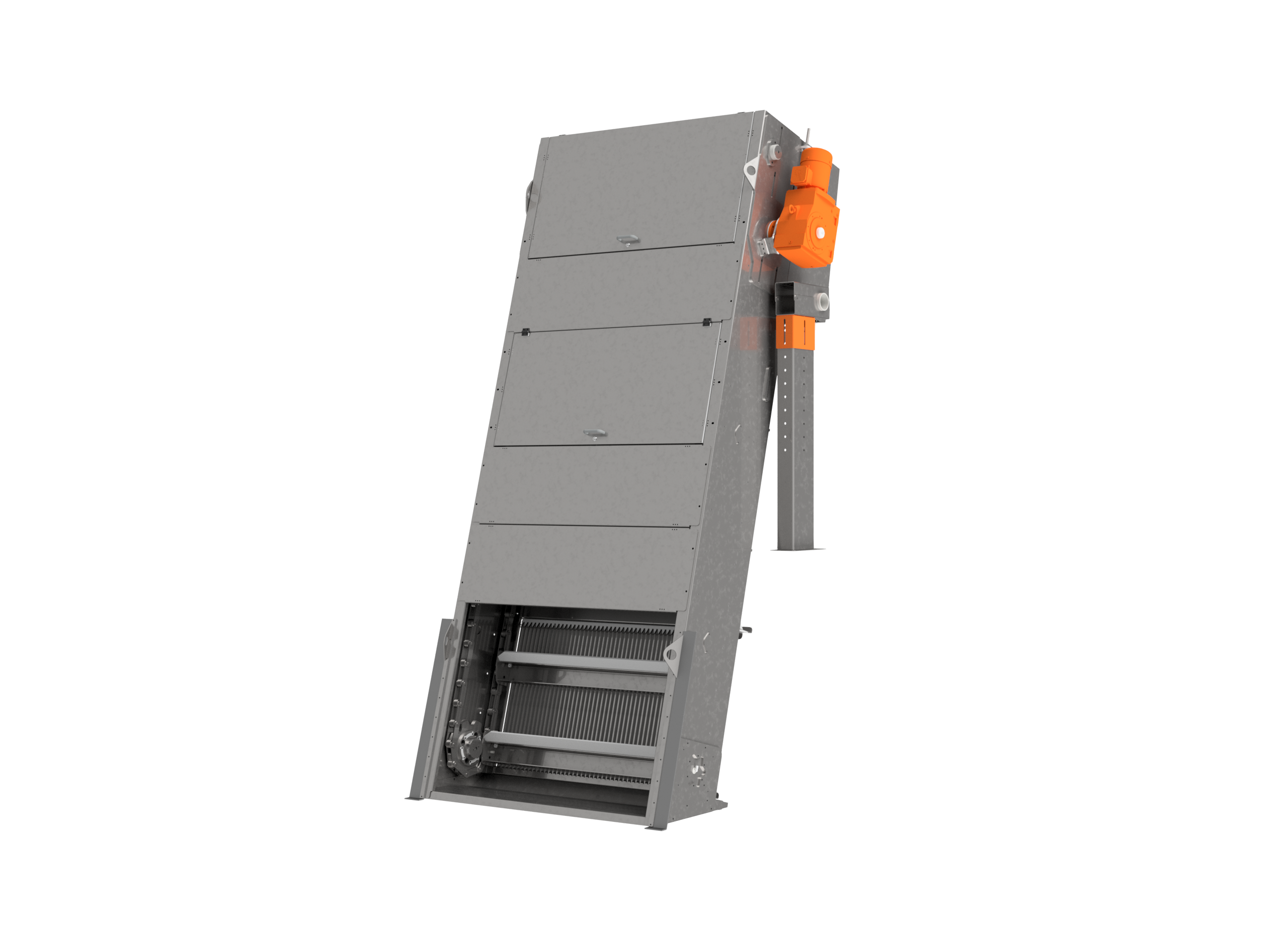 Chain Rake Screen CRS is a modern mechanically raked "multi rake" coarse automatic bar screen that separates debrie and rubbish from water. It is used in pumping stations, water intakes, headworks screen at waste water treatment plants. Conveyor chain drive with multiple rakes gives fast cleaning cycles for high flow and conveying capabilities.
Specifications
Discharge height 2-80m
Width 500-3000mm
Bar spacing 4-100mm
Capacity 100-20000l/s
Gallery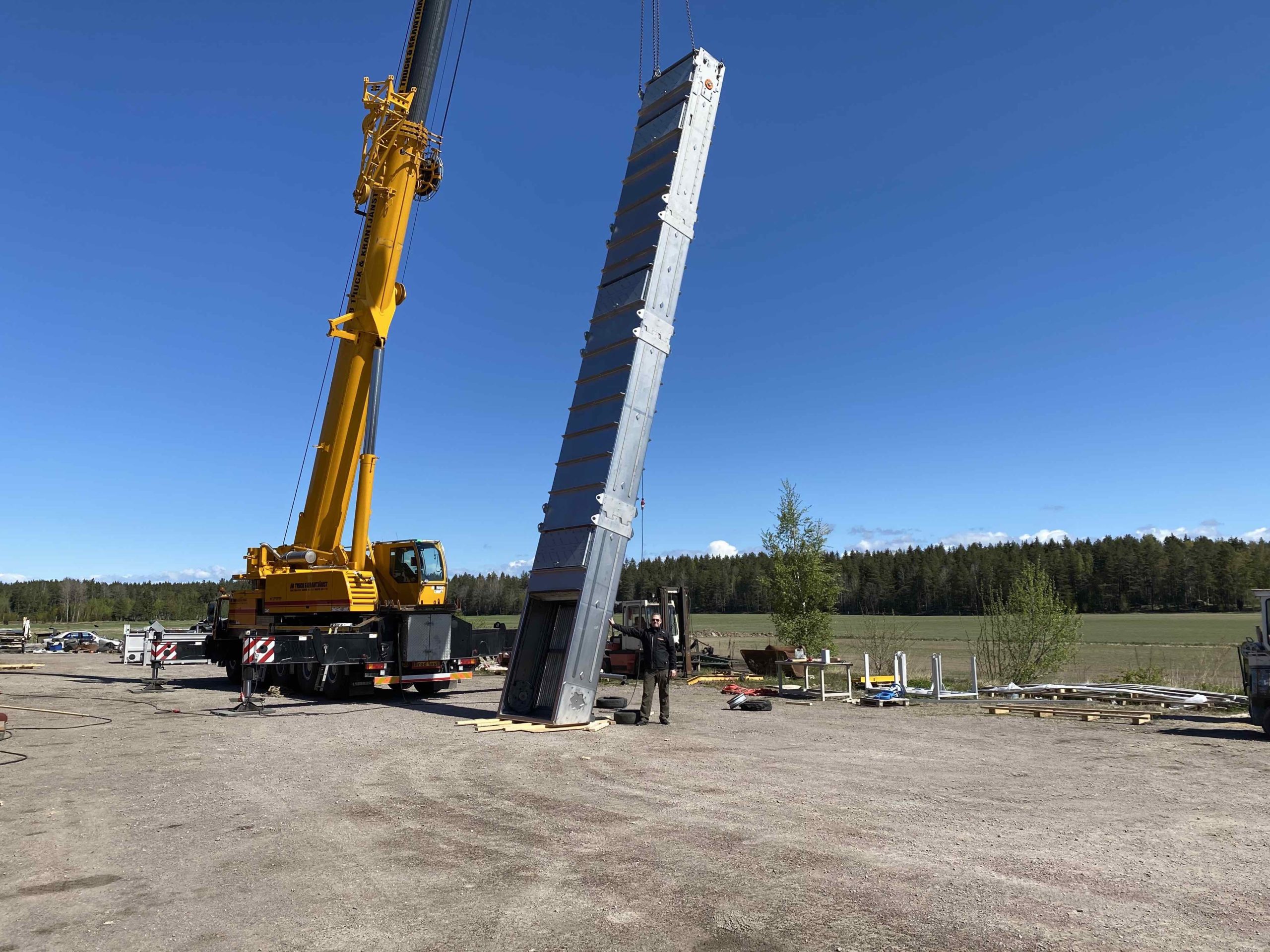 Chain Rake Screen CRS XL is the worlds strongest revolving chain front raked bar screen
CRS XL can handle multiple big objects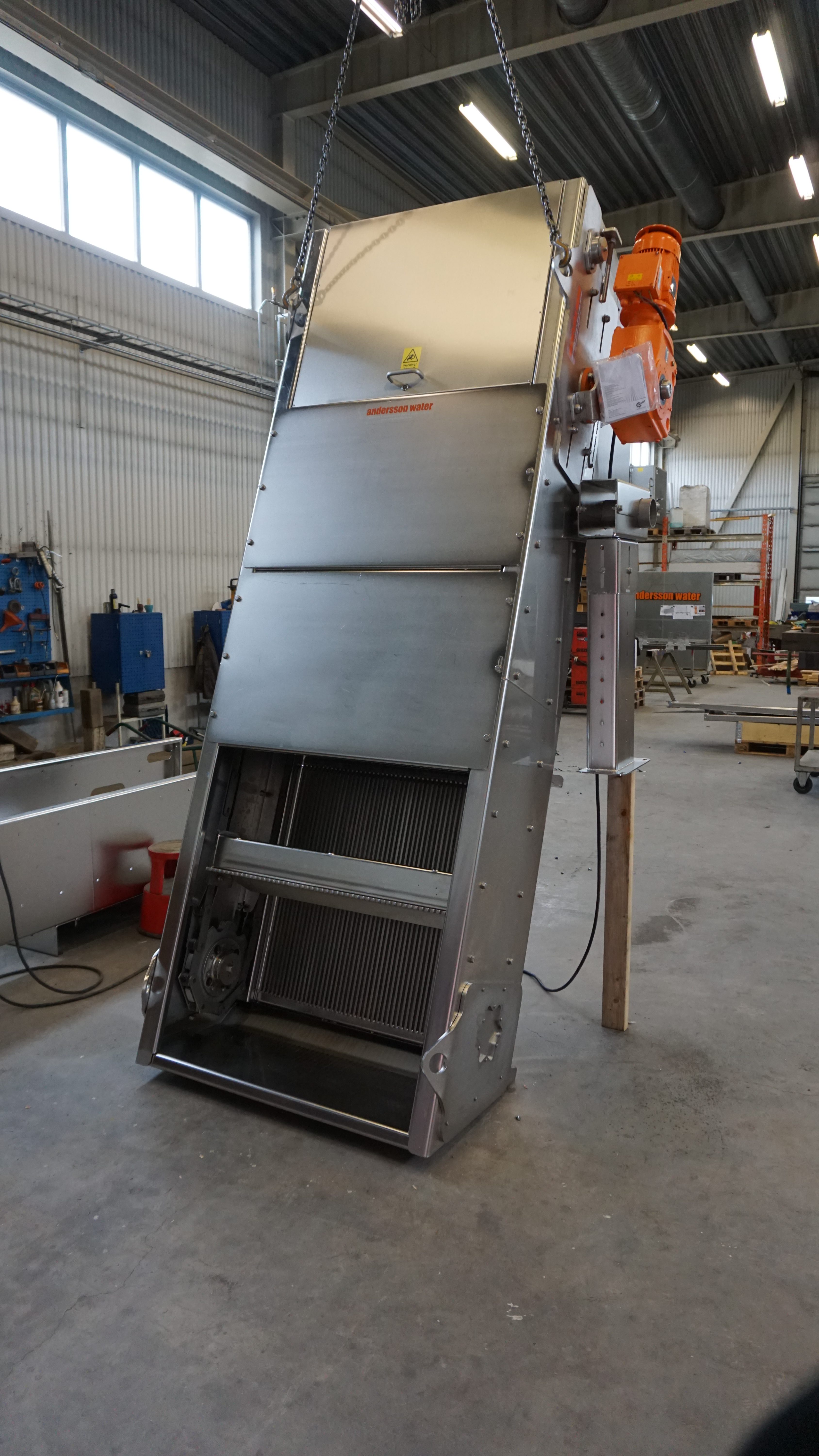 C-box profile frame and rakes. Electropolish as option. Enclosed and ventilated. Easy to open hinged covers. Shipped and installed in sections for deeper channels. Width 300-3000mm, Depth 1-100m, Bar spacing 4-100mm, however at finer than 10mm bar spacing the moving bar Stair Screen 1-6mm is a better option than the fixed bar rake screen CRS.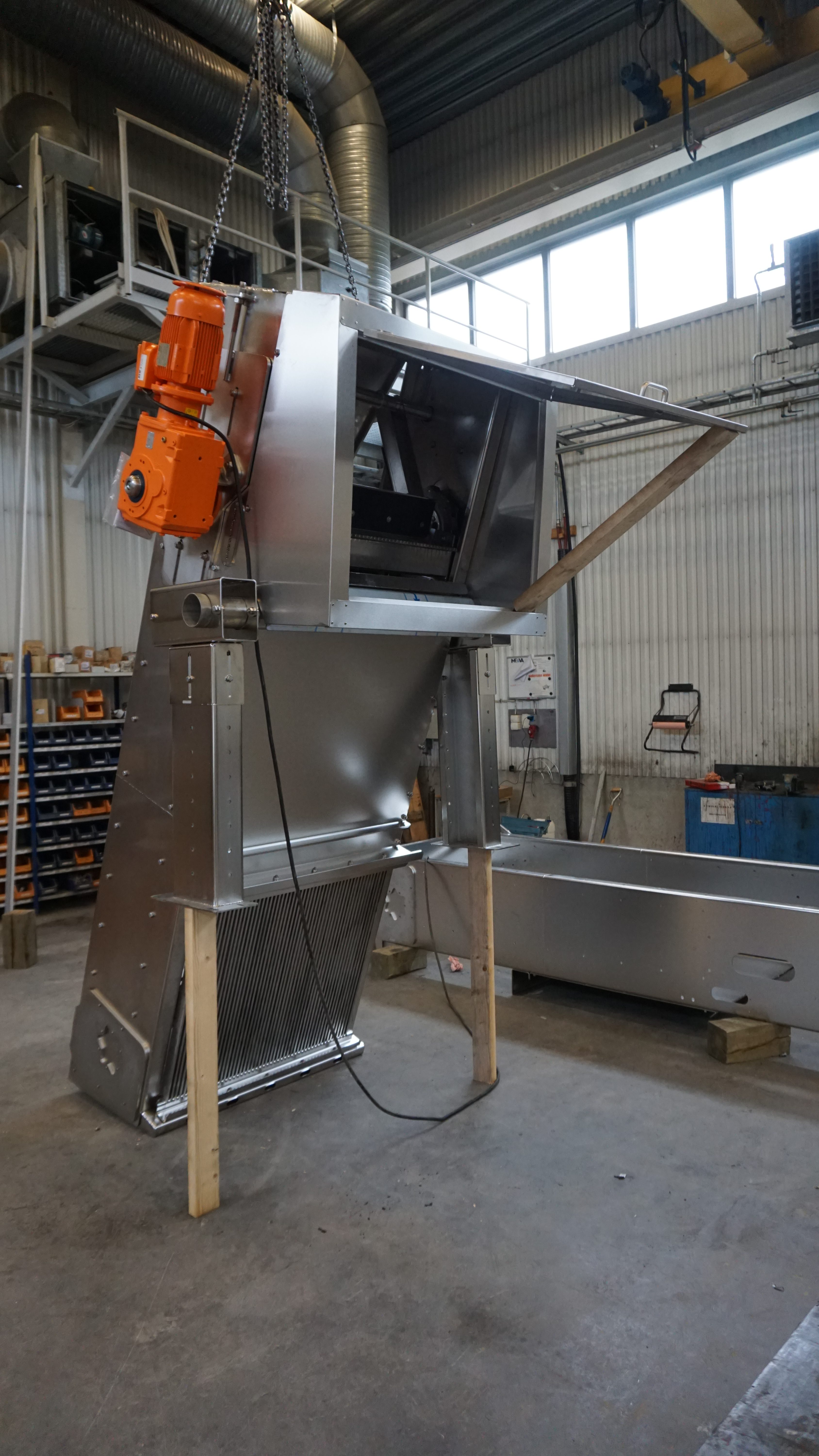 Discharge chute easy accessed via hinged door. Easy replaceable bar sections.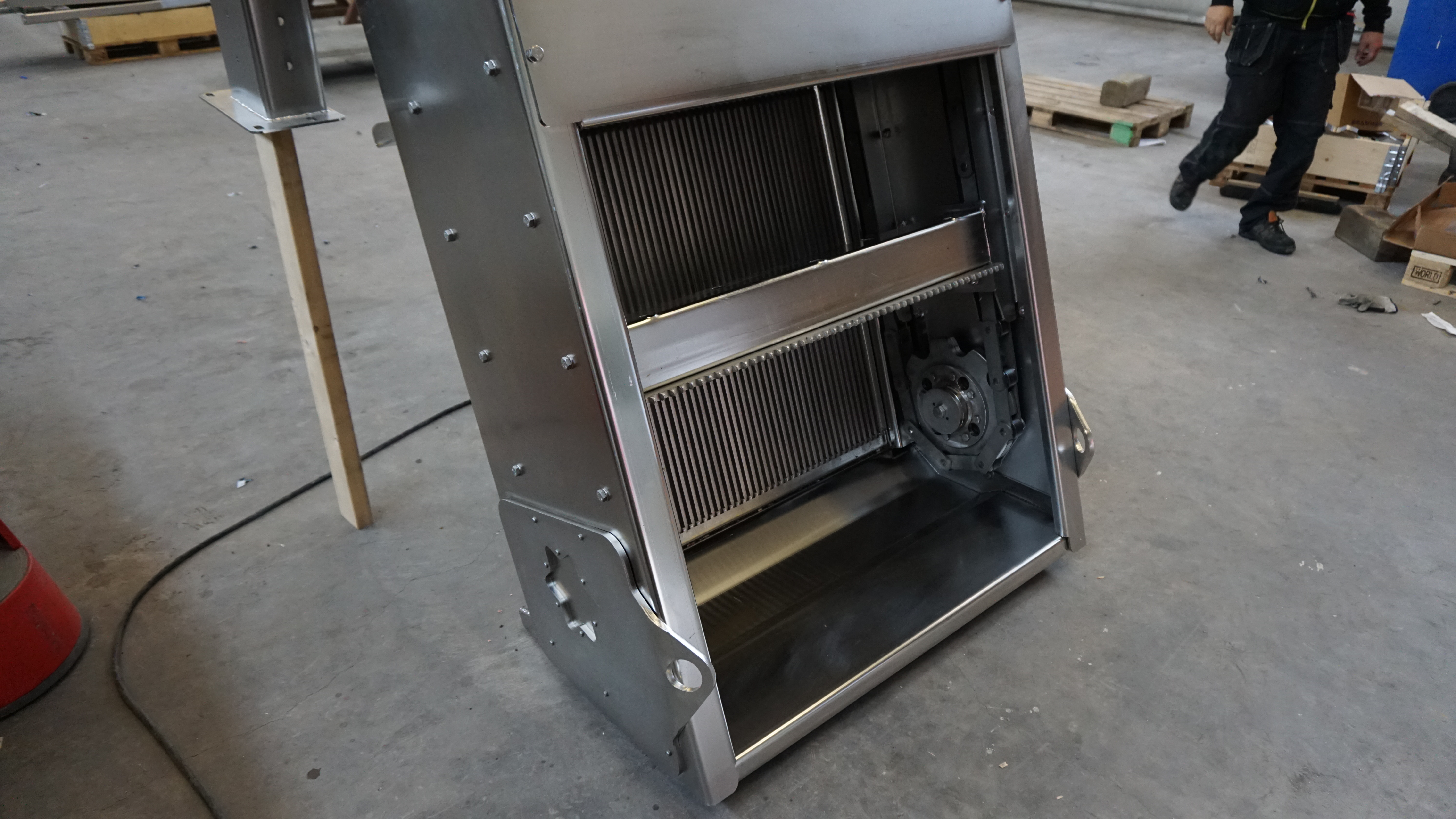 Hardened stainless steel 10-18 ton force chains and sprockets. Extra frame reinforcements for 80-120mm stub turn shafts, the strongest on the market.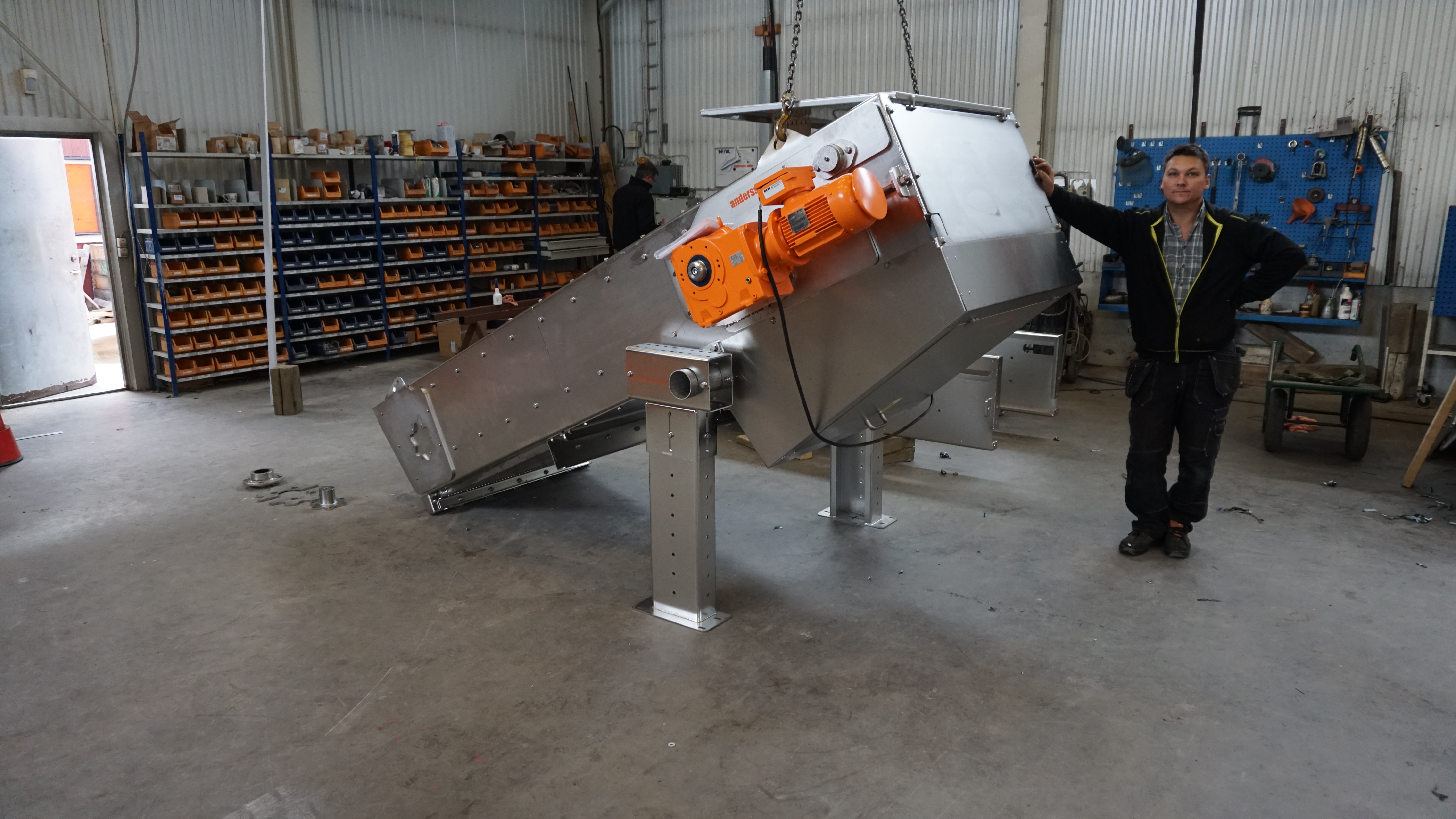 Pivot support legs.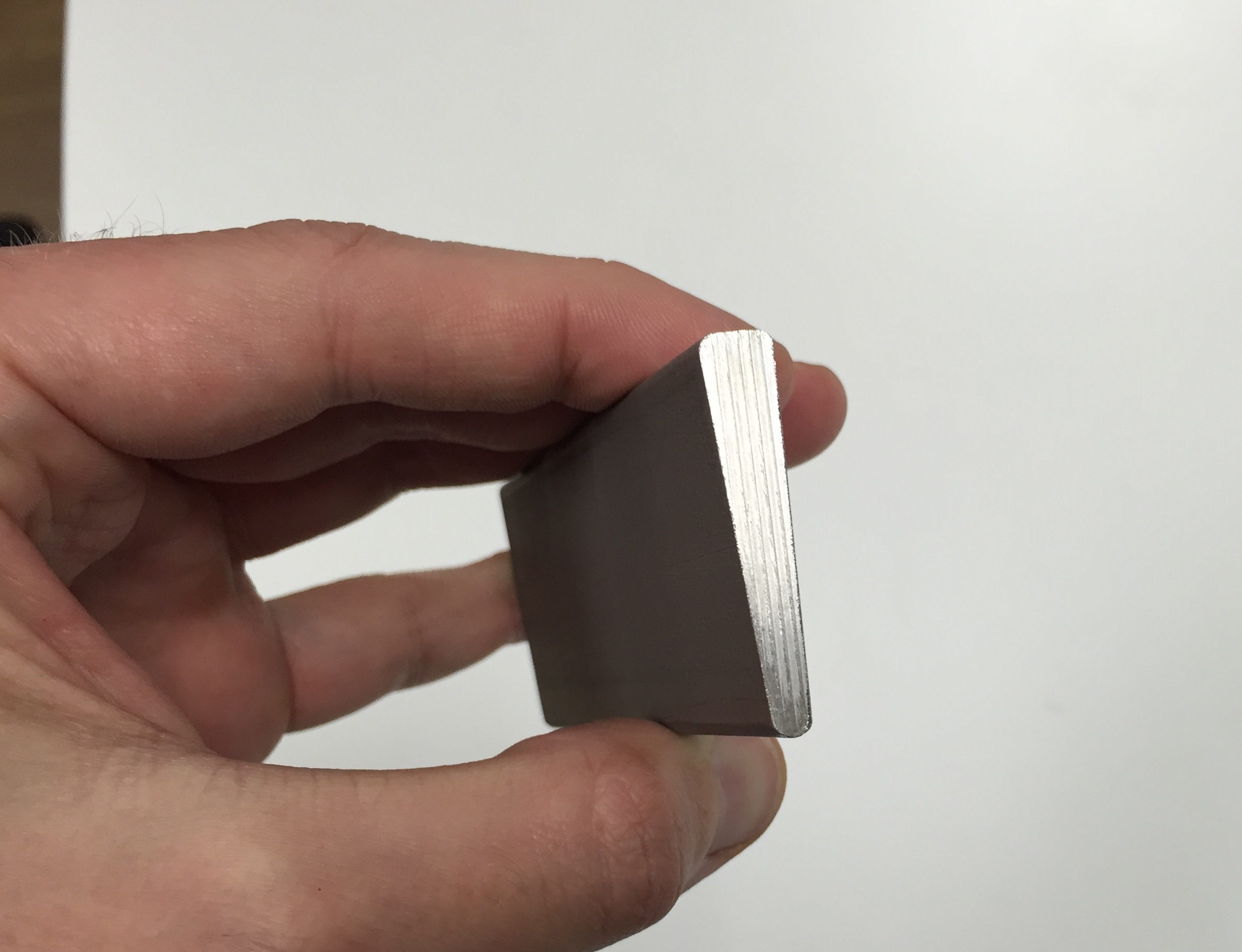 Optional 6-12mm trapezoid back tapered bars for increased flow capacity due to decreased permanent cloggings and debrie jamming. Certified stainless steel. Optional electropolishing for high corrosion resistance against chlorides in saline applications or extreme ph. Andersson CRS is a headworks coarse, fine and trash rake screen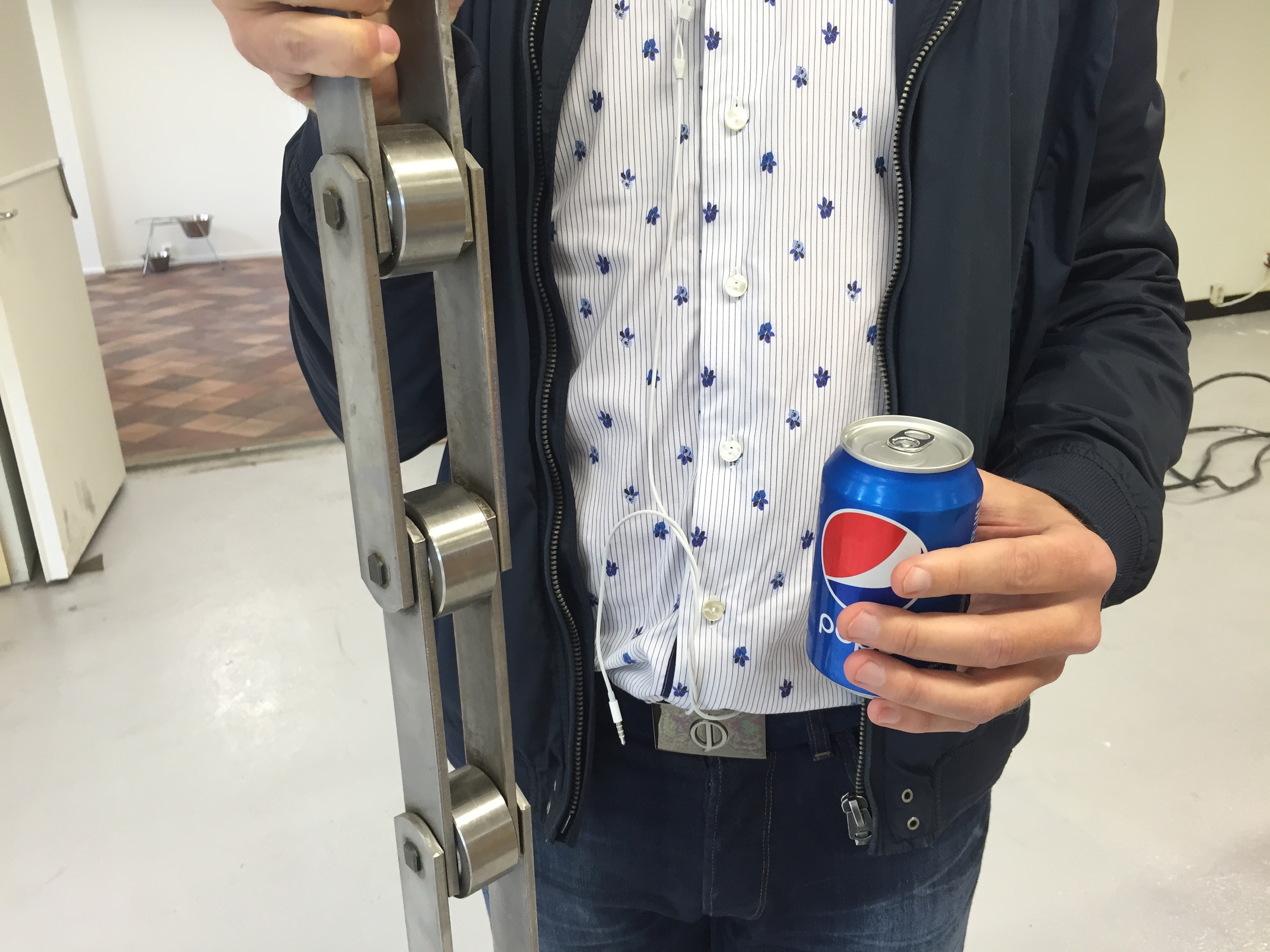 Certified SS316 stainless chains >10-18ton load capacity with hardened, pins, bushings & rollers. Pins high force pressed and square locked in side link plates. The superior chain design for coarse, corrosive & wearing applications. No circlips, No split pins
Filament wound composite heavy machinery bushings for turn shafts dia 80-120mm. Optionally through flushed to increase life time.
For videos go to: https://anderssonwater.se/projects