Channel Drum Screen CDS
– Modern construction from robust stainless high quality materials.
– Drum screen for concrete channel mount or freestanding tank
– Large wet area due to variable drum angle and drum length
– Easy exchangeable screen media panels
– Spray bar and optional rotating brush/optional high pressure spray system
– Optional integrated wash and compaction screw when fibrous compactable solids.
– Quick pivoting/guide rails for lift out of the channel for service.
– Enclosed, safe & hygienic with easy to open access doors.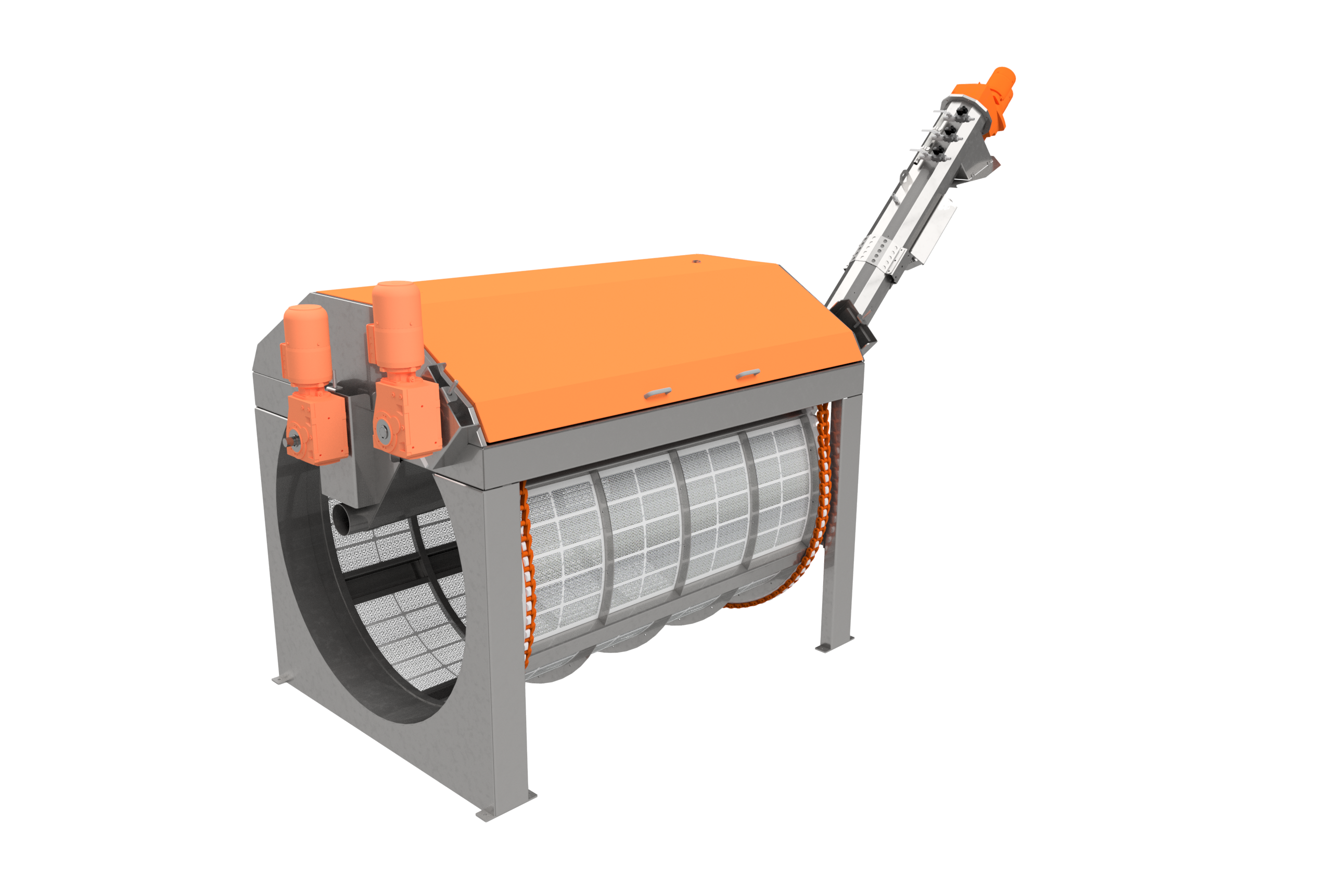 Channel Drum Screen CDS is specifically designed for heavy duty screening of concentrated waste water. CDS is also suitable as protection screen for mbr mebrane filter system and other sensitive processes. Using a drum with variable inclination and length gives multiple times the screen surface compared to inclined drum screens. An optional rotating brush on the inside of the drum shears off tangled fibres on the dirty screen side which significantly decreases the need for spray water and eliminates the need for high pressure spraying.
Variable screen media type with 0.5-10mm hole/slot/mesh as easy exchangeable panels mounted on to drum frame.