Gravity Belt Thickener GBT
Modern construction from robust stainless high quality materials.
Highest capacity and most gentle floc handling of all mechanical thickening methods.
Silent operation with low maintenance & energy consumption.
Enclosed, safe & hygienic with easy to open access doors.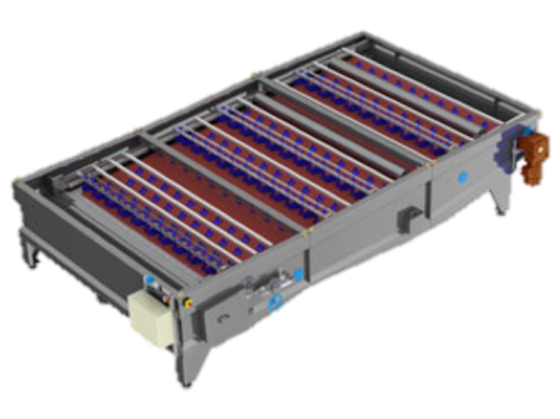 Gravity Belt Thickener GBT drains water from sludge. Thickening is an effective dewatering pre stage to greatly save volumes for transport and to increase efficiency of digestion & dewatering. Typically a 0.4-0.8% ds wet sludge is thickened to 4-8% ds. This give huge savings by reducing the water content and volume by 90%. The wet sludge is pumped and gently spread out on top of the GBT filter belt. The filtrate water drains through the belt and the thickened sludge drops of at the end of the belt. An hygienic enclosed spray cleaning system on the inside of the belt system keeps the belt from clogging.
Specifications
Table length 1000-5000mm
Belt width 500-3000mm
Capacity 5-200m3/h
Gallery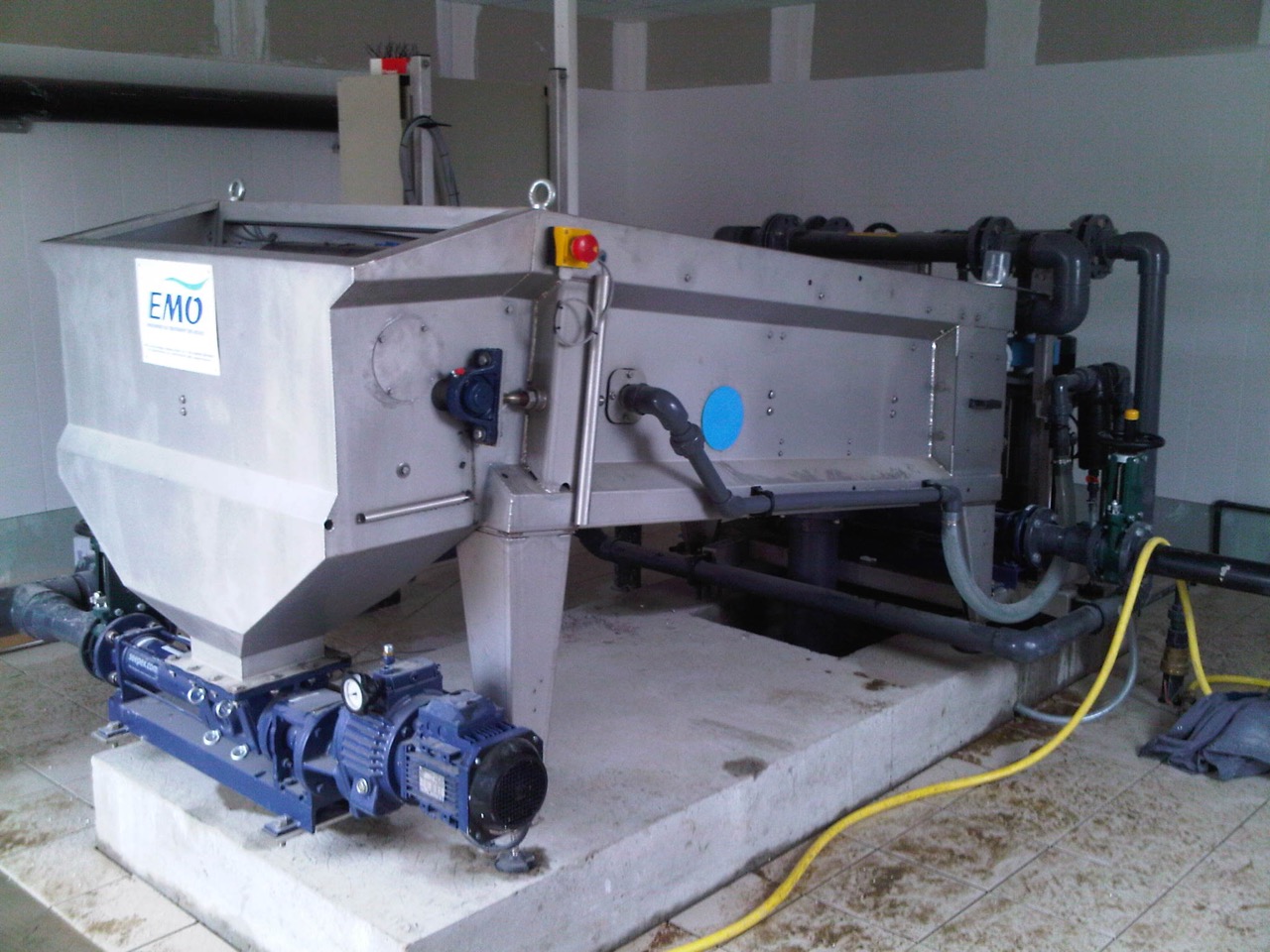 Self carrying tank frame, Bearings on the outside in good environment
Hundreds of big 3m belt width references all around the world